Group language classes allow you to learn, interact and socialize in a trusting environment. Small groups offer more interaction with your instructor and your classmates, so you can start speaking from day one.
Find one of our language centers near you and discover if they have the group language lessons you want to take or read more about our online group classes.
Stay motivated with group language classes
Face-to-face group language classes offer you a comfortable group setting where you are immersed in the new target language, learning to speak intuitively, through conversation. Classes take place in one of our language centers at regular and fixed times. Your fellow participants are at a similar proficiency level, which helps to keep you motivated and engaged as you progress together. In no time you will be speaking with more confidence, both during your lessons and in your day-to-day life.
You will receive all the attention and motivation you need while practicing your new language in a small group.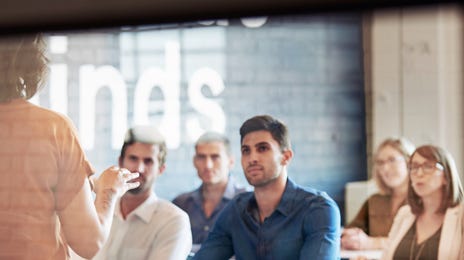 Our group language classes are for those who:
Want to learn the language in a more social and interactive environment
Prefer to have a fixed schedule
Are looking for a more affordable option to learn a language
Benefits of face-to-face group language courses:
Small groups of 2 to 4 students for English, French and Spanish, 2 to 6 students for the other languages

Effective learning for all levels of proficiency using the Berlitz Method

Qualified native-fluent speaker trainers for constant support

Learning materials adapted to your objectives and interests
Find Out More
Contact us today with your questions. We can work together to find the course that's right for you – with no obligation on your part. Your Berlitz team will contact you shortly.