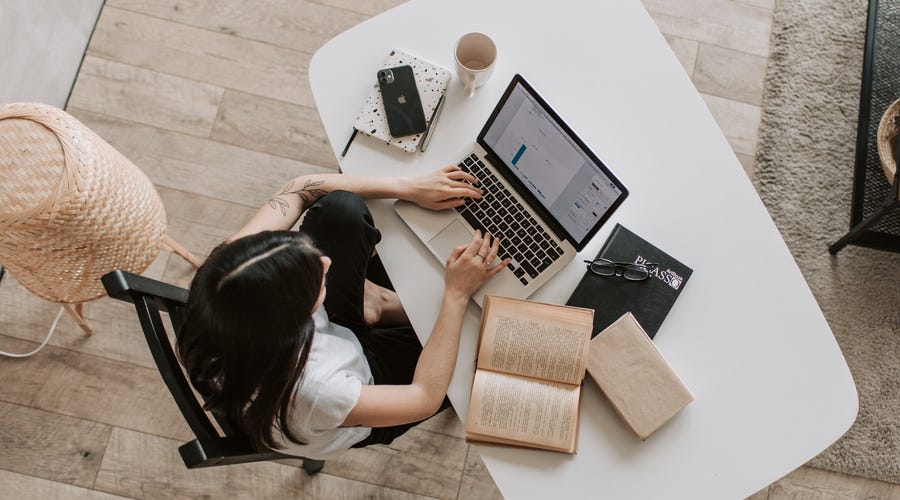 5 Tips for Choosing an Online English Course
If you're planning to enroll in online English classes, you're not alone. According to the British Council, about 1.5 billion people are currently learning English. Learning how to speak and comprehend English can help you succeed in the workplace and academia, travel the world, meet new people, and experience various cultures easily. To begin learning, you need to find an online English course that meets your needs. How do you choose the right one, with so many online courses available?
Here are some tips to help you find the perfect online English course:
Set clear goals
Before enrolling in an online English course, you need to set clear goals for your learning experience. Clear goals enable you to know exactly what you want to accomplish by the end of your course. Different schools use different approaches when it comes to teaching English. Knowing what you want to achieve by the end of the course will help you choose the course that's right for you. Your goals will help keep you motivated and focused and provide a way to measure your success at the end of the course.
Check that the institution is accredited
Accreditation is a crucial consideration when looking for an online course. It helps ensure that the online course of study and the certification you earn will be recognized as an achievement from a quality institution. Suppose the school offering the English course isn't accredited. In that case, you may not be able to use your course credit to meet prerequisites for other academic courses. Also, you may not be able to transfer your course credit to another institution. It's important that you do your due diligence before you enrol in the course.
Check the tech-savviness of the program
Technology is the most crucial aspect of online courses. With elements such as audio, video, and graphics, it's crucial to ensure that the school uses up-to-date technology. You can assess the level of tech the school uses by attending a demo class before enrolling. A good program will offer transcription services for its online courses to improve the student experience and make the program accessible to persons with disabilities. The institution should also use technology universally supported by different devices and browsers and offer technical support when you experience technical issues.
Check the flexibility of the course
You're probably taking an online English class for the convenience it offers. Do you want to complete the course at your own pace? If you're looking for a bit more flexibility in your learning, it's essential to look at the course schedule and deadlines to make sure that you can complete it. With so many online English classes in the market, it would be a waste to enrol in a course that doesn't fit within your schedule.
Check for peer interaction opportunities
Learning a language and fluently speaking the language is a social activity. Peer interaction is an essential aspect of the process of learning a language. It enables students to improve their language skills by using them amongst each other. Additionally, it helps students express their ideas and comprehend the ideas of others. Students can become more fluent in speaking, listening, and understanding a language through peer interaction. Online programs can often feel isolating; it's essential to ensure that the course provides many opportunities for one-on-one interactions with the instructor and amongst fellow students.
Are you looking to take online English classes?
If you're thinking of starting English lessons online, contact us at Berlitz Canada.
We are the world's premier language training provider in more than 50 languages. We deliver our online English classes on various platforms and customize our programs to fit your needs and make learning easier for you.
Call us today at 1-855-865-0548 to learn more about our programs.