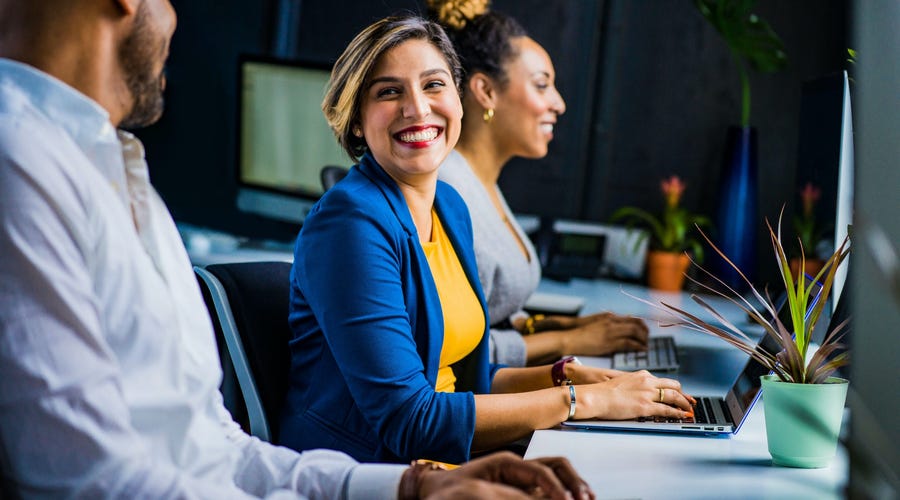 6 Things to Consider When Choosing a Language Service Provider for Your Business
Finding the right language service provider is crucial for businesses that require their staff to complete corporate language training.
However, finding the best provider for your needs can be challenging if you don't know what to look for. In this article, we explain the factors you should consider when reviewing business language training providers.
What Is Corporate Language Training?
Corporate language training is exactly what it sounds like – programs helping businesses and their staff members improve their capabilities in a certain language. The training can be done through online courses, in-class coursework, and other teaching methods.
Instances where corporate language training may be necessary include:
A staff member is transferred from an office in one country to a different country
Federal government workers need a higher proficiency in French (Canada)
Your business has taken on a new client that speaks a foreign language from your staff
Staff members speak different native languages and have difficulty communicating
Services That Business Language Providers Offer
At Berlitz Canada, we provide business language services in Spanish, Portuguese, German, French and Mandarin. Our services include:
Corporate language training
Language proficiency testing and assessments
Second Language Evaluation preparation
Cultural navigation
Things to Consider When Choosing Business Language Services
When researching different business language providers, it's important to consider the following:
The Language Capabilities of Your Staff
Do your employees already have some proficiency in the language you are seeking training for or are they starting from scratch? It's important that you know this information, as the level of language proficiency they have will determine what type of training they need.
How Up to Date Their Technology Is
Learning a new language is challenging enough without dealing with outdated language tools.
It's crucial that any language service provider you work with uses reliable technology and has an easy-to-use learning platform.
Your Budget
Pricing for business language training varies widely depending on factors such as:
How many staff members need training
How much training your team needs
How much support do you require from the language service provider
It's important to be upfront regarding your budget so your language service provider can come up with a training package that fits your needs.
The Level of Training You Require
Some language service providers offer basic training, while others provide more extensive coursework. It's important to have a solid understanding of the level of training you require before choosing a language service provider.
Ongoing Support and Communication
Having ongoing support from your language provider is crucial to the success of your training. When evaluating providers, ask if they:
Assign a designated contact person who can respond to your questions or concerns
Provide ongoing support throughout the entire training process
Offer support from a human customer support team instead of bots
Reviews and References from Past Clients
One of the best ways to gauge the quality of a language provider's training is to read reviews from their previous clients. If a provider does not have reviews or refuses to provide them to you, this should be a red flag.
Why You Should Choose Berlitz Canada for Your Corporate Language Training
Berlitz Canada is Canada's leading provider of corporate language training in Spanish, Portuguese, German, French, Mandarin, and more.
Contact us today to learn more about our language training services and see if we'd be a good fit for your business.