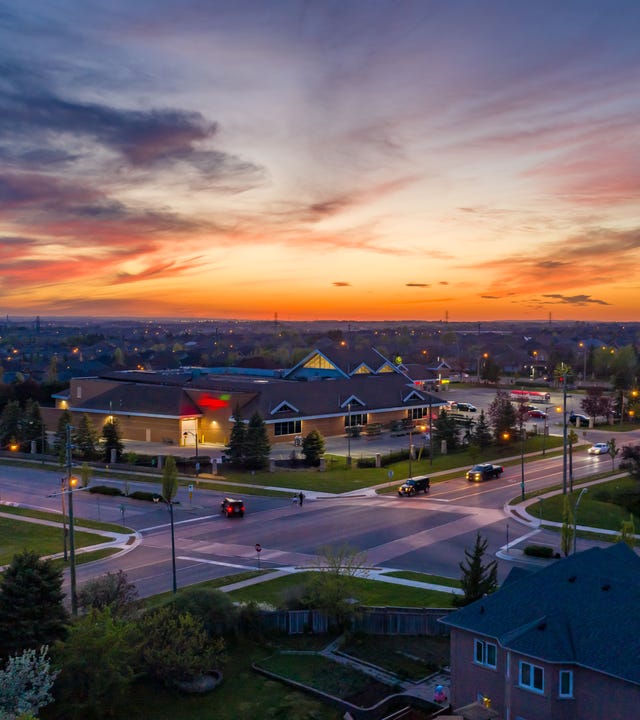 Language school in Vaughan
Address:
51 Roysun Rd,
Unit 13-B, Woodbridge, ON Ontario L4L 8P9
Classroom Hours:
Monday - Friday

8:00 - 22:00

Saturday

8:00 - 16:00
Location of our language school in Vaughan
Berlitz Vaughan is located next to the Vaughan Grove Sports Park, close to the Hwy 7 and Hwy 27 intersection. Nearby, you may also find the Vaughan Valley Center.
How to get to Berlitz Vaughan
You can easily get to our language school in Woodbridge by car on the 407 ETR or by public transport.
Bus lines: 501, 77
Bus stops: Highway 7 / Highway 27, Martin Grove Rd / Highway 7
About the Vaughan language school
You can choose one of our in-person or online classes and focus on your goals. Throughout the year, we offer you intensive, extensive business and language lessons during which you will have real-life conversations.
Our language school in Woodbridge is located on the 2nd floor of the building. We have spacious classrooms for our in-person classes.

Discover all the languages you can learn at Berlitz Vaughan
What our learners say
I have been learning German at Berlitz for about 6 months now after spending 2 years trying with Duolingo. I have found that my pronunciation has improved immensely and I have finally started to understand some of the patterns in the language. The staff is very friendly and the instructors are native speakers. It is not cheap, but it is great value for money.

T Jordan
Find out more
Fill in the form below and we'll contact you to discuss your learning options and answer any questions you may have.