Our online language instruction for kids and teenagers helps them uncover their unique talents and improve their understanding of the world, wherever they are. Learning a new language at an early age can enhance cognitive abilities and build confidence in a child - our online platform means there's no need to attend a learning center, they just log in and learn!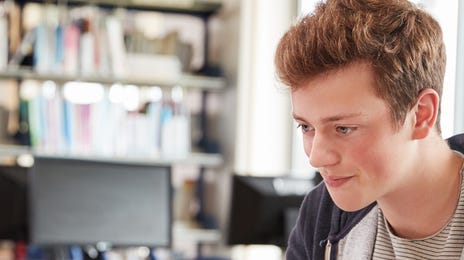 The future of language training
Berlitz offers a web-based language program for children that features live online learning. The program combines the power of the proven-effective Berlitz Method and our age-appropriate and engaging Berlitz kids curriculum with leading-edge information technology so your child will learn to speak, listen and think in his or her new language quickly and easily.
Our foreign language tutoring program includes:
Free placement test
Private language tutoring for kids aged 8–17
Tailored programs based on skill level, goals and timeframe
Four 45-minute sessions with a live instructor via the Berlitz Virtual Classroom platform
Recorded lessons the student can keep for review
Find out more
Contact us today with your questions. We can work together to find the course that's right for you – with no obligation on your part. Fill in the form and your Berlitz team will contact you shortly.