Dive into the French language and immerse yourself in practical in-language lessons with a native-fluent Berlitz instructor. Whether you're learning the language for work, travel, education, or just the love of it, with Berlitz you can customize your learning to match your goals.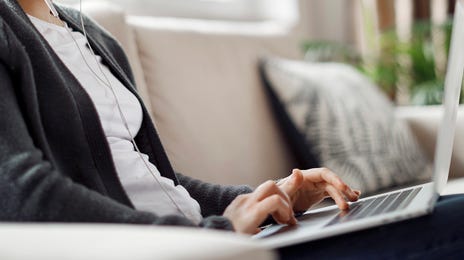 Online French classes
When you learn French online, you will enjoy the highest quality learning experience with our proven immersive Berlitz Method, as well as the flexibility to learn when you want, where you want, and at a pace that suits you.
All our online French classes are led by Berlitz-certified instructors in a live online environment, so you get instant feedback and supportive guidance.
We offer three different types of French classes online, so you can choose the type that best matches your needs.
When you are selecting the class that best suits you, be sure to consider:
We offer French lessons in different formats: you can study in pairs, in groups, alone, online— whatever suits you.
Enjoy the flexibility to fill your learning schedule with a mix of in-person French classes and online French lessons.
Learn at any age! We have French language learning programs specifically for children and teens, as well as adults. We even offer group classes for companies looking to up-skill their employees in French.
One of the fastest ways to fluency, our proven Berlitz Method will have you speaking French from day one.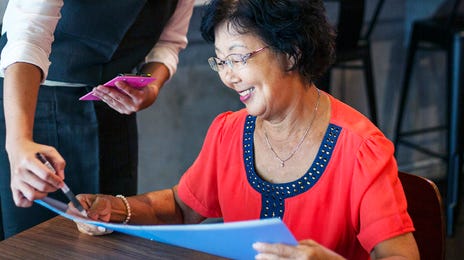 In-person French classes
A fast-track to French fluency, our in-person French classes are held at your local language center. Here, you can choose to learn socially in a group or individually, with a Berlitz-certified native-fluent instructor, dedicated to your success.
Your instructor will guide your classes using our proven Berlitz Method which ensures you spend most of your lesson actively speaking French through engaging conversations, quizzes, and activities.
Start learning French at our language school. Find out if there's a Berlitz language center near you and explore your in-person French class options today.
Why learn French?
French is the only language besides English spoken on all five continents, and by 2050 it is projected to overtake English as the most widely spoken language in the world. Many companies, both locally and internationally, value employees who can converse in French, and so having a working understanding of the language can boost your career opportunities. If you are a lover of literature or art, then learning French will help you expand your artistic horizons, with a wealth of works waiting to be discovered. French is also an incredibly handy language to have while traveling in Europe. You will gain a deeper understanding of the culture, history, and heartbeat of each city by understanding the language. You will also make friends with the locals, and find out about eateries and points of interest outside the usual tourist paths.
Find out more
Contact us today with your questions. We can work together to find the course that's right for you – with no obligation on your part. Fill in the form and your Berlitz team will contact you shortly.