Learn Spanish online
Our online language classes feature all of the benefits of our in-person learning. You will learn with a native-fluent instructor and will have live lessons, where you can interact with the instructor. Our online Spanish training incorporates the Berlitz Method and allows you to learn around your schedule. With our online Spanish language courses, you can learn Spanish flexibly - no matter where you are. Thanks to our wide range of courses, you decide how intensively, how often and how independently you want to learn.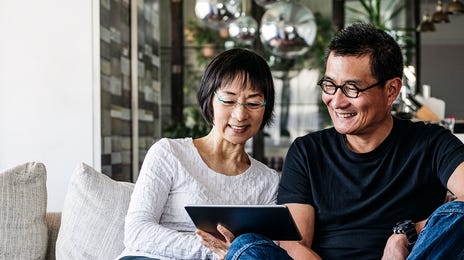 Our online Spanish courses
In these online Spanish lessons, the same learning content is taught as in the face-to-face lessons - without any loss of quality.
During this language class, you can practice your Spanish language skills and interact with your colleagues..
You have the opportunity to optimize your learning success yourself and can learn independently.
Discover our online Spanish courses
How to learn Spanish online
Step 1: Find out about the different Spanish language courses we offer.
Step 2: Contact us! Together we will find out at what level you currently speak Spanish and which program best fits your needs.
Step 3: Enroll in your chosen Spanish program and stay on the ball.
Step 4: Practice regularly, especially speaking.
Step 5: You will receive constant feedback so you can continually improve.
Benefits of learning with Berlitz
All our language courses are:
Thanks to the Berlitz Method, an immersive, goal-oriented language learning technique that focuses on communication as it happens in real life.
Berlitz offers in-person and online training for maximum flexibility with programs designed to meet personal goals.
From day one, you'll be immersed in the language and culture of the chosen language, thus achieving faster results with a significant return on investment.
Berlitz integrates cultural understanding into language learning to help people use their language skills in common social and business situations.
Find out more
Contact us today with your questions. We can work together to find the course that's right for you – with no obligation on your part. Fill in the form and your Berlitz team will contact you shortly.