Private language classes with Berlitz are the fastest way to learn a new language. Our private classes feature one-on-one language lessons with a Berlitz-certified native-fluent instructor. Each lesson incorporates the proven Berlitz Method into the curriculum, immersing students in the target language to produce the fastest results.
Our private language classes allow you to focus on topics of your interest. With this level of customization, you will learn the specific language skills you need based on your goals, whether you want to master business conversation or you just want to achieve travel-related language skills.
Each private language class with Berlitz includes cultural training. This means that you will feel confident when speaking to people abroad. During the courses, you will also learn more about cultural traditions and nonverbal communication.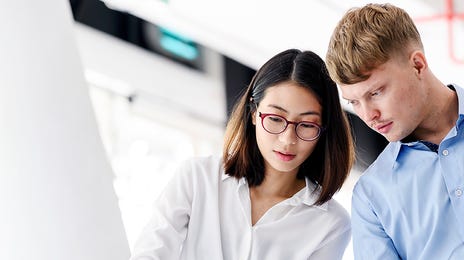 Build your confidence with in-person language classes
Learning a language using the Berlitz Method allows you to set specific conversation goals, and start speaking in your new language right away. Get one-on-one, face-to-face tuition with a private lesson or choose to learn in a group to expand your conversational skills with a range of different people. Whichever way you choose to learn, your confidence will increase with every lesson.
Individual in-person language classes
Online language learning with Berlitz
Instructor-led online language classes from Berlitz provide a truly unique learning experience by incorporating live, instructor-led classes within the online curriculum. Our online language courses combine the innovative, proven language learning techniques pioneered by Berlitz with a modern, customizable online learning portal to allow every student to get the most out of their course.
Our goal is to simplify the online language process for our students. We strive to make language learning accessible to anyone looking to increase their language capabilities. With this in mind, we designed our live online language classes to meet the expectations of our students, creating a simplified process that gives them the power to learn in a way that is best for them. At the same time, we made sure to incorporate the proven language learning methods that we have developed to provide the most comprehensive curriculum possible.
Learning a language online with Berlitz is a completely different experience than most other online language courses. One of the major differences is you will always have access to live courses taught by an instructor. This human element of online language learning is at the core of our philosophy.
Individual online language classes
Find out more
Fill in the form below and we'll contact you to discuss your learning options and answer any questions you may have.