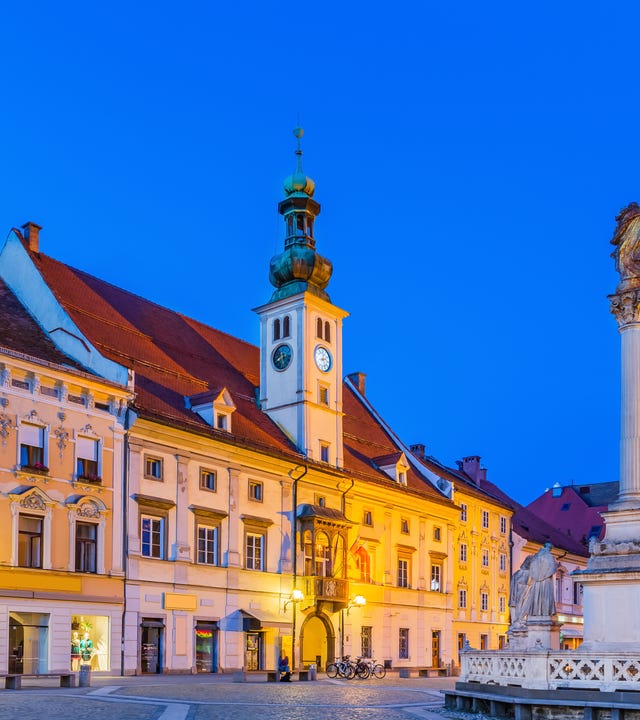 Language school in Maribor
Address:
Ulica škofa Maksimilijana Držečnika 6,
Maribor 2000
Classroom Hours:
Monday - Friday

7:15 - 21:30

Saturday

Upon request
Location of our language school in Maribor
Berlitz Maribor is located in Trg Leona Štuklja square, opposite the NKBM. Nearby, you may find Stara trta - the world's oldest Vine, Pyramid hill Maribor, Franciscan Cathedral, or Maribor castle.
How to get to Berlitz Maribor
The language center is easily accessible by bus as the hub for all of Maribor's bus lines is nearby.
You may also find the City center parking and street parking around Prva Gimnazija. Europapark shopping center is located within walking distance over Tito`s bridge.
About the Maribor language center
The Berlitz location in Maribor was opened in 2005 and it was our second language school in Slovenia. We offer courses at our language center, at the company's premises, or online.
At our language school, you will find comfortable classrooms. Berlitz Maribor is located on the top floor, which you can easily access using an elevator. The center includes a reception, a sales office, and 3 classrooms.
All our classrooms have a panoramic view of the city center and Pohorje hills.
We offer free Wi-Fi access so you can use your digital material and access your study portal from the language center. We also have a kitchen where you can enjoy a coffee or a glass of water.

Discover all our the languages courses in Maribor
Find out more
Fill in the form below and we'll contact you to discuss your learning options and answer any questions you may have.