English language courses in Abu Dhabi
Berlitz UAE has a wide range of English classes that can be tailored to suit your every need. If you're looking to improve your English language skills we have the perfect selection of courses for you. Join an English-speaking course, learn business English or join an English conversation course. We have a perfect team of qualified Native teachers who will undertake your course and teach you everything that you need in our superb facilities in Jumeirah Lake Towers (JLT) and Jumeirah 1, in Dubai and Khalidiya and Khalifa in Abu Dhabi.
Learn conversational English: With our interactive method and well-structured class, our classes maximize the students speaking time and make sure that they can have long conversations with confidence.
Learn English grammar: Our unique approach makes sure students learn grammar as means of communications and use correct grammar structures while having full conversations.
Exam Preparation: Our IELTS Preparation courses make sure that students improved their language, are very familiar with the test, and can get the highest score possible for their level. Preparing for the IELTS test remarkably increases the chances of having a high score.
Benefits of learning English:
These courses are personalized to ensure that students achieve their personal goals relating to the language as opposed to learning the traditional way. Our team of teachers is trained to teach using the Berlitz Method, stressing immersion, which encourages students to quickly develop their oral speaking skills. It is our method that separates us from other language centers and guarantees the best English courses in Abu Dhabi.
Group English classes:
If you are looking for English language courses in Abu Dhabi, Berlitz is your best option. With over 142 years of experience, we will help you improve your conversational skills, learn business English and improve your fluency and accuracy.
Small group Classes of 4-8 students to allow maximized student's talking time.
38-45 hours of classes over a period of 2-3 months.
Conversational Classes are taught by well-trained native teachers using the Berlitz Method.
English speaking classes with an interactive focus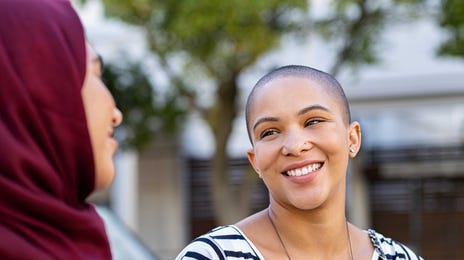 Private English classes:
With our flexible private classes, you can learn business English or have a conversation course that suits your schedule and pace.
A custom-designed one-on-one language program
Immediate results using the Berlitz Method
Dedicated and qualified native speaker trainer
Maximum flexibility in scheduling, location, and course duration
Learn Business English or General English
Your program can incorporate internal company materials such as brochures, correspondence etc.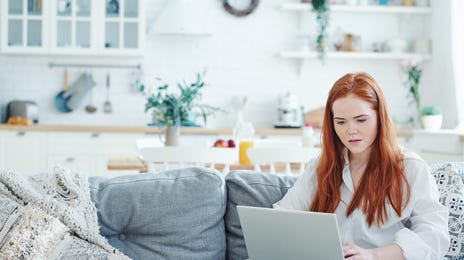 Online English classes
If you are unable to attend our Language Center in Montreal, you can enjoy the same high-quality personalized instruction through Berlitz online. We offer the same variety of one-on-one, small group, solo, and intensive courses, online, so that you can develop a strong set of English language skills from your desk, lounge, or wherever you happen to be.
General English + Conversational skills
The course focuses on Developing Strong Conversational skills with General English. Join an English speaking course or a conversation course in Dubai or Abu Dhabi that enhances your fluency and confidence.
General English + Business English
Learn Business English and general English in the same course. The Course allows participants to develop their language skills within Business oriented topics as well as general everyday life conversations. Join the most efficient English speaking course in Dubai or Abu Dhabi.
Learn General English + IELTS preparation
The course focuses on expanding the learners' vocabulary and correcting their grammar. It also prepares the students for the IELTS test, working on all 4 skills, Reading, writing, listening and speaking. Students learn English for everyday life situations and know about tips and hints that helps them for the IELTS test.
Learn Business English
The course introduces many businesses-oriented topics and ensures that learners are able to speak with confidence in a business environment. The programme covers a wide range of functional areas including Marketing, Trade or Finance and more.
Specialized classes for meetings, presentations, negotiations and business writing
Find out more
Fill in the form below and we'll contact you to discuss your learning options and answer any questions you may have.