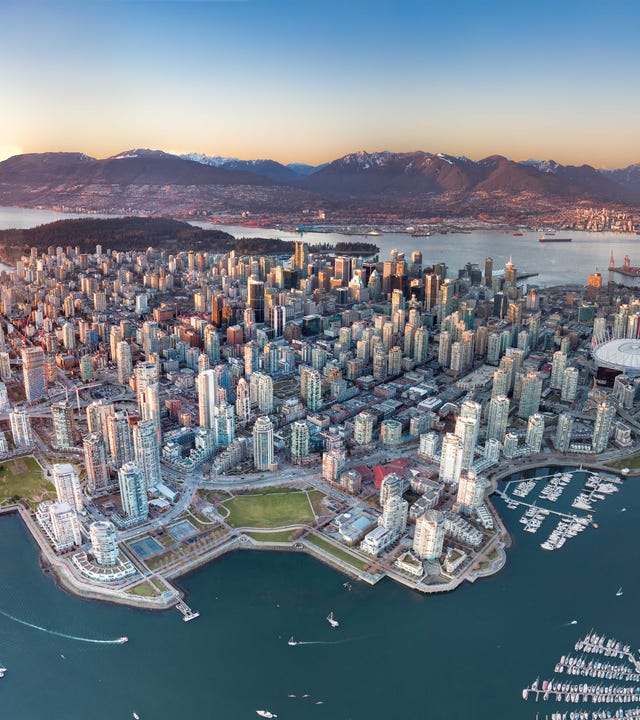 Language school in Vancouver
Address:
1100 Melville Street,
Suite 320 Vancouver, BC British Columbia V6E 4A6
Classroom Hours:
Monday - Friday

8:00 - 21:00

Saturday

8:00 - 21:00
Location of our language school in Vancouver
Berlitz Vancouver is located in the heart of Downtown Vancouver at Melville & Thurlow, near Canada Place, Georgia Street, and Burrard Station. We are conveniently located close to many shops, restaurants, and cafes.
How to get to Berlitz Vancouver
You can easily access our language center by:
1. Public transportation
Skytrain: Expo Line to Burrard Station
Bus: Georgia Street and Burrard Station bus stops
Seabus: 10 minutes walk from Waterfront station
Paid parking is available in the area
Bike racks located in front of the building
2. Car
3. Bike
About the Vancouver language school
You can choose one of our in-person or online classes and focus on your goals. Throughout the year, we offer you intensive, extensive business and language lessons during which you will have real-life conversations.
We have 6 fully-equipped classrooms on the 3rd floor, air conditioning, free coffee, and water.
We offer classrooms with big TV screens connected to wireless devices.
Besides our language courses in Vancouver, our students have the possibility to join the online community - online hangouts to practice the target language.
Discover all the languages you can learn at Berlitz Vancouver
What our learners say
I highly recommend Berlitz Vancouver if you are interested in learning a new language. I have been studying German and find the program engaging and helpful. The staff and instructors at Berlitz Vancouver are amazing and the flexibility of the program is great if you have a busy schedule or are a working professional.

Emily S
Find out more
Fill in the form below and we'll contact you to discuss your learning options and answer any questions you may have.
Frequently Asked Questions
If we're looking to find a job, Berlitz offers specialized language courses designed to enhance our professional skills. The Berlitz Method can help us improve your language proficiency in a work context, increasing your chances of finding employment opportunities in Vancouver.
If our primary goal is studying, Berlitz provides comprehensive language programs suitable for students of all levels. With their experienced instructors and immersive teaching methods, we can expect to make significant progress in our language studies while enjoying our time in Vancouver.
If we require flexibility in our schedule, Berlitz has got you covered. We offer a range of options, including private lessons and small group lessons, allowing us to find a language course that fits well with our busy lifestyles. This flexibility ensures that we can balance our language learning with other commitments we may have in Vancouver.
When it comes to studying a language in Vancouver, one of the best options available is Berlitz. Berlitz has a strong presence in Vancouver and offers a wide range of language courses for learners of all levels. Here are some reasons why Berlitz stands out as an excellent choice for language studies in Vancouver:
Reputation: Berlitz has established itself as a reputable language school worldwide, known for its high-quality language instruction and effective teaching methodologies - The Berlitz Method. Their programs are designed to maximize language learning and ensure student success.
Comprehensive Language Programs: Berlitz offers comprehensive language programs that cater to various needs and proficiency levels. Whether you're a beginner or an advanced learner, Berlitz provides courses tailored to your specific language goals.
Experienced Instructors: Berlitz employs experienced instructors who are skilled in teaching languages. They are passionate about helping students succeed in their language learning journey and provide personalized attention and guidance.
Immersive Language Learning: Berlitz follows an immersive teaching approach that focuses on practical language usage and cultural understanding. Through interactive activities, role-playing, and real-life scenarios, students are immersed in the language, making learning more engaging and effective.
Flexible Learning Options: Berlitz understands that learners have different preferences and schedules. They offer flexible learning options, including individual and group lessons, intensive courses, and online learning, allowing students to choose the format that suits them best.