Are you looking to learn a new language quickly or brush up your current skills despite your busy schedule? Is it important for you to have course content that is geared towards your needs and time constraints? With a Berlitz private language class you can have all of that, whilst learning at your own pace and practicing speaking your new language with a dedicated teacher.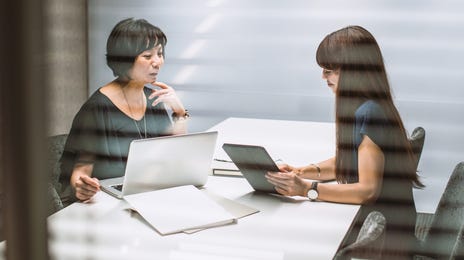 Boost your language skills in next to no time – with customized, intensive, flexible instruction.
Individual instruction is the most intensive way to learn a language since it allows you to fully immerse yourself. Your personal instructor is guided by your needs and learning pace. This lets you reach your language goal in the shortest possible time. Whether you're an expat in Austria looking for an intensive German course or you simply need an accelerated language class for business or study purposes, we've got a fast, efficient and flexible option to suit your needs.
You can choose between the following formats:


Individual instruction private classic
The ultimate in flexibility. With the Individual Instruction Classic option you have full flexibility with regards to the number of lessons, timetable, and length of contract.

Individual instruction Happy Hour
Learn your desired language in effective individual lessons during the Berlitz Happy Hour – ask for the specific Happy Hour times at your local Berlitz center – and enjoy an especially attractive price.

Total Immersion
Developed in collaboration with the McGill University Department of Psychology in Montreal, this is the quickest, most immersive and therefore most effective way to master a new language. Intensive individual instruction with 12 lessons per day, broken up with lunch in between.
Benefits of our private language classes
Available in all living languages
Personal timetable with a high degree of customization
Specific topics and tailored content
Class focus and pace tailored to your personal needs
A qualified language instructor trained to meet your needs
Rapid learning success

Find out more
Fill in the form below and we'll contact you to discuss your learning options and answer any questions you may have.