Open their world and help them gain confidence with Berlitz English lessons for kids aged 8-11 years. These classes are a great introduction to the language and allow your child to develop their language and social skills alongside their peers. Course material is offered by our partner National Geographic Learning, with the most up-to-date teaching methods.
Language courses specially designed for kids
E of IDEAL framework: Inspire - Discover - Explore - Achieve - Lead
E stands for Exploring new cultures through a new language with in-person courses and online language courses for kids aged 8 and over. For this program, our goals are to develop oral and written comprehension and expression, the revision and acquisition of vocabulary and grammatical structures and to improve overall confidence in speaking the English language.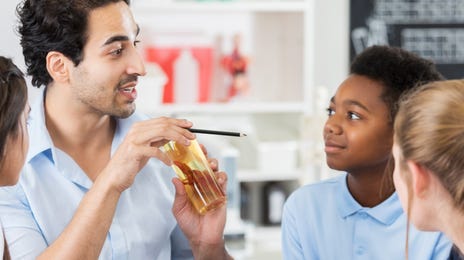 How does our English course for kids work?
The Berlitz Method immerses children in the English language, guaranteeing the best results, no matter their initial level. Children will practice the language with their instructors and use additional material to consolidate what they have learned during and after lessons.
You'll have plenty of flexibility in choosing what type of classes you'd like your child to attend. Lessons can be undertaken in-person, in private or in groups (depending on the Berlitz centers). Online classes are also available for students 8 years and over.
Benefits of our English classes for kids
There are many benefits to learning English with our English language classes for kids. Here are some of the top advantages of learning with Berlitz:
Our programs are adapted for children aged 8 to 11
A 'Prépa 6ème' program for CM1 and CM2 children
Our experienced trainers are trained in the Berlitz method and are native 0fluent speakers
Children are encouraged to speak English and actively participate in class activities
All educational material is adapted and developed in partnership with National Geographic Learning (student books, exercise books, additional digital components)
Find out more
Fill in the form below and we'll contact you to discuss your learning options and answer any questions you may have.