Start learning now with Berlitz
Each training option can be customized to suit your specific corporate objectives to maximize the impact of language for your needs.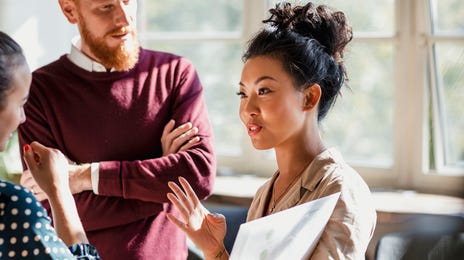 Learn the language of business
English is the most widely used language in the world and that is even more true in professional settings. With our corporate English classes, you can prepare your workforce for expansion, tapping into new markets and creating efficiencies across your communication channels, including both internal and external.
When you work with Berlitz, we will work to create a custom English program for your employees that aligns to:
The best way to learn (private, group, self-paced)
Curriculum that meets your needs
Streamlined registration
And more!!
What our learners say
"I feel supported by Berlitz, and confident that I'll grow as an educator with ongoing training and tools."

Edward, Mexico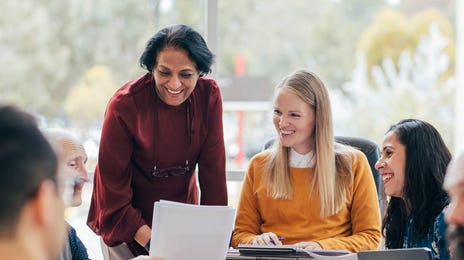 5 reasons you should learn English
English is the most spoken language in the world, with an estimated 1.2 billion people speaking English in the world and with 59 different countries including English as an official language.

Globalization has made English even more important, with many of the largest corporations around the world having offices in multiple countries. For these global companies, English is generally a common language that is spoken in meetings, making it one of the most important languages to learn for international business.

It's not just business that has adopted English as its go-to language. The international science community also uses English as the universal form of communication. So, if you or your children are interested in pursuing a career in science, English is a prerequisite to realizing all of your academic goals.
Do you have an appetite for literature or learning in general? With most people turning to the internet for learning, the ability to speak English is going to come in handy, as nearly 55% of all online content is written in English and is not translated in any other languages.
If you're interested in traveling the world, the ability to speak English is going to give you a much wider range of places to visit. Not only is English the most popular language in the world, it is also the most widely spoken, with people across the globe having a basic understanding of the language. That means whether it's Asia, Africa, South America, Europe or anywhere in between, you're likely to find an English speaker on your travels!
Let's talk about a corporate English program for your business
Fill in the form below and we'll contact you to discuss our pricing plans, program information and learning options for our corporate English training.