Start learning now with Berlitz
Our language classes for kids are designed to keep kids engaged and to build confidence speaking a new language, while introducing them to new cultures.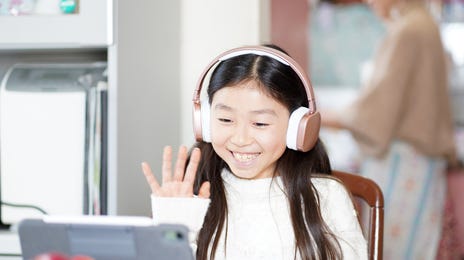 A fun, proven method for learning a new language.
Berlitz Kids and Teens programs encourage intellectual development, introduce a global perspective, and can enhance your child's future career opportunities.
Research has shown that childhood is the best time to learn a language. With fewer inhibitions than adults, children can absorb the nuances of a foreign language and they're often able to speak without an accent.

Our language program options for kids
Choose the best way for your child to learn a new language
Benefits of learning a language as a kid
The benefits of being bilingual include increased cognitive abilities, a broadened global perspective and enhanced career opportunities. By introducing your child to a new language, you're setting them up for future success.

Studies have shown that learning a second language also improves overall cognitive development. In addition to learning, speaking, reading and writing in a new language, children can improve standardized test scores, critical thinking skills, problem-solving skills and greater mental flexibility. 
Request pricing and course information
Contact us to speak with an enrollment advisor about our pricing, flexible payment plans and to get more information about our language programs.