Save on learning a new language this Halloween!
Berlitz Flex All You Can Learn 6 month access! Make just 3 payments of $266.33!
But act fast! These deals expire on October 31st!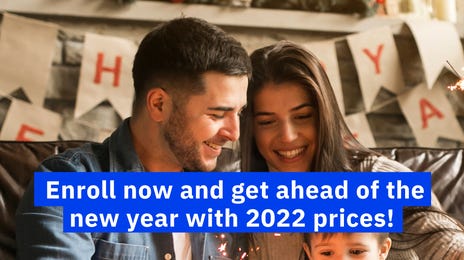 New year, new language! Save 15% on learning a new language
Save on learning a new language this holiday season with 15% off adults and kids & teens language programs!
These savings expire on December 31st, so act now to get ahead of the new year!
Want to save on learning a new language?
We have daily promotions to help you start learning a new language for less! Contact us to save now!
​As a language student, there's nothing more rewarding than holding your first conversation in a foreign language. Our unique approach to teaching language means you'll be engaged from your very first lesson and speaking your new language much sooner than you think!
Language classes for all learning styles
Our classes are designed for adults who want to learn how to communicate effectively in their chosen language. Whether you want to travel the world, communicate with friends and family or advance in your career—learning a new language allows you to experience a sense of achievement that comes with challenging yourself.
We provide the support you need to improve your fluency as well as your confidence through interactive group learning.
By learning with Berlitz, you have access to:
One-on-one learning with a native instructor
Learning in small, personalized groups
Flexible class schedules
Online resources to support your learning
Request pricing and course information
Contact us to speak with an enrollment advisor about our pricing, flexible payment plans and to get more information about our language programs.