In an international business hub like Dubai, knowing Italian is a valuable feat that can come in handy anytime. With Berlitz, you can learn to speak fluent Italian, navigate complex social and professional situations with ease and dive into the Italian culture at the same time. Our immersive teaching method focuses on developing strong conversational skills that can be used in everyday contexts as well as in your career. Your Berlitz-certified instructor will have you speaking Italian from your very first class and build your skills further by discussing new topics with you exclusively in your target language.
In-person Italian classes in Dubai
Learning a language face-to-face is ideal for building your language skills and immersing yourself in a new culture. Our in-person Italian classes will give you practical experience and improve your language skills during everyday conversations with your native-fluent instructor. To ensure our students can learn in their preferred environment, Berlitz Dubai also offers private and group classes.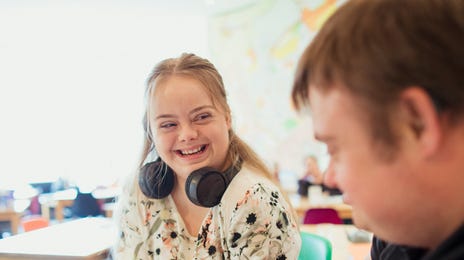 Why learn Italian with Berlitz in Dubai?
Italian cuisine, fashion, and culture are popular throughout Dubai, with around 8,000 expats living in the city. Numerous members of the native Italian community run restaurants in the area and organize popular events for the public throughout the year. By learning to speak Italian you can also immerse yourself in a culture rich with literature, history, and art. With the Italian government boosting cultural and economic ties with Dubai, now is the time to start learning Italian!
Berlitz language centers in Dubai
Berlitz offers in-person Italian courses in Dubai in two locations. Check out our language centers in JLT and Jumeirah and select the one closest to you!
Find your ideal Italian course with Berlitz Dubai
Berlitz offers a range of Italian classes in Dubai, so everyone can find a course that fits their age and goals perfectly. Pick your ideal course below and start progressing further with us.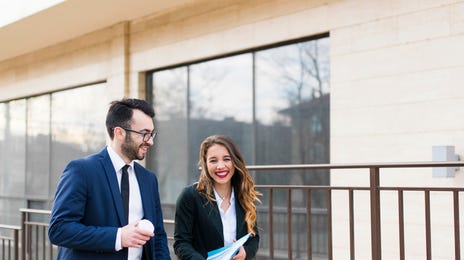 Get started learning Italian at any level with Berlitz Dubai
Our Italian language courses in Dubai come in all forms and levels. We have designed courses and instructional tools for everyone. Whether you are just starting to learn Italian or already have a basic understanding of the language, we have you covered!
Beginner Italian courses
Are you looking to learn Italian in Dubai but don't know where to start? With our beginner courses, you can build the foundations needed for fluency. Learn to speak basic Italian and navigate everyday situations with your newfound language skills!
Intermediate Italian courses
Do you already have a basic command of the Italian language? Improve your skills with our intermediate courses, and confidently converse with others on diverse topics. With Berlitz Dubai, you will learn to handle most social and professional situations and sustain conversations in your target language.
Advanced Italian courses
If you are ready to master Italian, our advanced Italian language courses in Dubai allow you to make your final steps to fluency! With Berlitz, you can discover how to tackle the most complex situations, both in social and professional environments using your target language. Learn to converse naturally in Italian like a local and gain all the tools needed to communicate effectively in any area.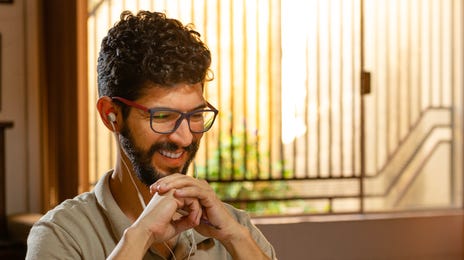 Online Italian classes with Berlitz
If you want to learn Italian in Dubai but find it difficult to squeeze commuting to classes into your schedule, we have just the solution for you! Our online classes are available from anywhere, anytime you like. Berlitz grants you the same high-quality education as in face-to-face instructions, whether you decide to take a class at work, in a café, or from the comfort of your own home. We offer a variety of private, small group, and intensive courses online, as well as independent learning courses for those who want to mix learning on their own with the guidance of their instructors.
What our students say
"I completed several Italian courses in Dubai with Berlitz. And I was very happy with the classes. I wanted to learn Italian to complete the CILS exam and was able to do so in 8 months only. Very happy with the results."

Samer Aoudi
Frequently Asked Questions
Learning to speak Italian fluently from scratch takes between 180 (with private classes) and 240 (with group classes) hours, and you will need to go through all levels, from beginner classes to intermediate and then advanced.
If you already have some knowledge of Italian, it will take you between 120 (with private classes) and 180 (with group classes) hours to complete the intermediate and advanced courses.
If you have solid Italian language background, you can take an advanced course with Berlitz Dubai and reach fluency with 60 hours of learning privately or 80 hours of group classes.
If you want to see progress even faster, you can take intensive Italian courses in Dubai with Berlitz. You'll actively speak Italian during your lessons with a native-fluent instructor dedicated to your development. Focused on your specific language goals, this intensive class will improve your language skills by one Berlitz level a week.
No matter the format you choose, you can attend your course both face-to-face and online.
You can learn Italian in Dubai on your own with Berlitz's Cyberteachers program. This independent-study language course offers an e-learning platform with numerous interactive exercises and access to a virtual classroom with a maximum of eight participants all day round. The Cyberteachers program provides you maximum flexibility to allow you to progress at your own pace and grant you support from our experienced instructors.
You can take Italian courses in Dubai at two Berlitz language centers:
If you want to save time commuting, you can also learn Italian with Berlitz's online classes.