Learning Arabic in Dubai is one of the most beneficial things you can do for your personal and professional improvement. With Berlitz, you will have a personalized, immersive language learning experience, which will allow you to speak Arabic confidently in any situation. Applying the renowned Berlitz Method from your very first class, our native-fluent instructors will speak to you in your target language exclusively, and encourage you to practice your skills the same way. During your classes, you will be introduced to the cultural aspects of Arabic as well, so you can converse in Arabic just like a local.
In-person Arabic classes in Dubai
Learning Arabic in person is undoubtedly the ideal way to make quick progress. You can choose to learn in a one-on-one setting with a native-fluent instructor who only focuses on your language learning goals or practice Arabic during conversations with your peers in a small group class. No matter which option you choose, you will be set on your way to fluency and confident language skills.
Do you have some specific learning goals? With our one-on-one classes, you can enjoy exclusive attention from our native-fluent instructors and focus on your interests. Our private Arabic language courses in Dubai are personalized for your needs so you can progress with your lessons at your own pace.
If you want to learn to speak Arabic intuitively, our group classes are the right choice for you. During class, you will be focusing on the social and conversational aspects of Arabic with your peers who are on the same journey as you and your instructor who provides live feedback on your progress. Practice Arabic in real-life situations and let your skills shine!
Are you planning on learning Arabic in Dubai and you want to see results quickly? Dive straight into Arabic and get fluent fast with our intensive classes. Whether you need new language skills for work or social reasons, Berlitz Dubai will have you speaking Arabic confidently in a matter of weeks.
Berlitz language centers in Dubai
Berlitz offers in-person Arabic language courses in Dubai in two locations. Check out our language centers in JLT and Jumeirah and select the one closest to you!
Find your ideal Arabic course with Berlitz Dubai
Our Arabic courses in Dubai offer options for every learning preference and goal. Learn Arabic based on your aims and interests, schedule your own classes, and set sail for your language-learning journey with Berlitz!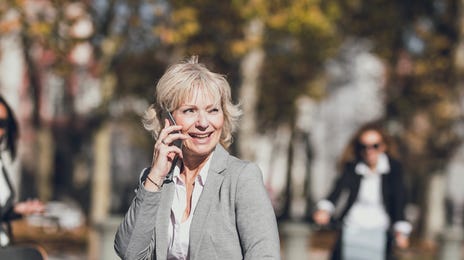 Get started learning Arabic at any level with Berlitz Dubai
Not everyone looking to learn Arabic is going to be starting at the same level. And that's okay!
Our courses cover all the levels, and support you throughout your learning experience. Do you want to learn Arabic from the basics? Do you feel like improving the skills you already have? Or are you looking for an advanced challenge? Either way, our Arabic classes in Dubai got you covered!
Beginner Arabic courses
Develop the foundations that will help you reach fluency and confident language skills with our Arabic courses, specifically designed for beginners. Whatever your learning style or situation is, we will create a program that supports you throughout your progress. Start learning Arabic in Dubai and open up a world of possibilities!
Intermediate Arabic courses
Do you have some basic Arabic skills that you want to take a step further? With our intermediate courses, you will be able to sustain any everyday conversation in Arabic with a good command of the language. Developing your skills means clear and confident communication during work and in your personal life.
Advanced Arabic courses
Speaking Arabic fluently in Dubai does not only mean better job opportunities but is also beneficial during your travels. Level up your Arabic skills with Berlitz by learning to hold conversations on even the most complex topics, broaden your horizons and thrive in your professional environment!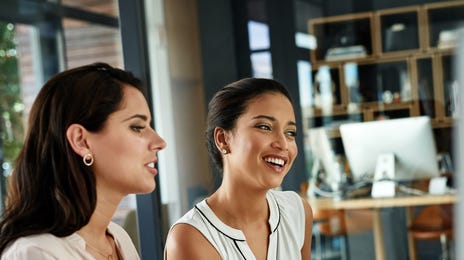 Online Arabic classes with Berlitz
Do you want to take Arabic language courses in Dubai but don't have the time to commute? With our online classes, you can enjoy the same high-quality instruction as in our in-person lessons from anywhere you want to. We combined our innovative teaching method with a customizable online portal to allow every student to get the most out of their time.
If you are looking for an independent learning course, you can also try our self-paced platform, where you can learn anytime that suits you, and schedule real-time classes with an instructor for added support.
What our students say
"I learned Arabic in Dubai at the Berlitz JLT language center with Rasha. Very thankful for her support and passion for teaching. I was able to make good progress in a short amount of time. Most importantly, she makes me want to learn more and return to take my skills to the next level."

Messaoud Benzerrouk
Frequently Asked Questions
You can learn Arabic in Dubai in person and online. Berlitz offers you two locations for face-to-face Arabic courses in Dubai:
Our Arabic lessons in Dubai are available for all ages and levels:
If you want to save time on commuting, you can also learn Arabic with our online classes.
At our Arabic language school in Dubai, you can learn several dialects. Berlitz Dubai offers Arabic lessons in the commonly used Levantine dialect as well as the Egyptian, Lebanese, Gulf, and Emirati dialects.
You can learn Arabic fast by taking an intensive Arabic course in Dubai with Berlitz.
To see results quickly:
Join Berlitz's Arabic immersion program.
Attend 60 lessons in 5 days.
Focus on actively speaking Arabic with your two teachers.
Practice Arabic during lunch with your instructor in an informal setting.
Have real-life conversations.
Personalize your lessons to your needs.