Unlock a world of opportunities by learning English with Berlitz Dubai. Our immersive classes are specifically designed to help you gain practical knowledge and language skills that will help you speak English naturally and confidently. Our English language schools in Dubai offer various English courses from one-on-one instruction to social small group classes and online study sessions. Whether you want to improve your social, educational or professional prospects, we have the right class for you.
In-person English classes in Dubai
Choose from a variety of English courses, based on your schedule and learning preferences. Whether you like learning on your own, in a group, or at an intensive pace, our language schools in Dubai will provide you with plenty of opportunities to choose from.
As a Berlitz private student you receive the undivided attention of your instructor. This means that you get to tailor your lessons to your taste and aim for your specific language goals. Develop your English skills according to your interests and learning style and experience the benefits of this exclusive focus on your education.
Do you enjoy socializing and studying together with other language learners? In our small group classes, you can practice your conversation skills with your peers and instructor during real-life situations.
Our intensive English classes in Dubai will have you speaking the language in no time. During this immersive experience, you will develop your professional and social skills quickly and effectively. Intensive English classes with Berlitz Dubai also include a lunch with your teacher to practice your skills in social settings.
Berlitz language centers in Dubai
Berlitz offers in-person English language courses in Dubai in two locations. Check out our language centers in JLT and Jumeirah and select the one closest to you!
Find your ideal English course with Berlitz Dubai
When it comes to language learning, everyone has individual preferences. Berlitz offers a variety of courses, so you can choose the one that best suits your age and learning goals. Learning English in Dubai has never been easier than it is now with Berlitz!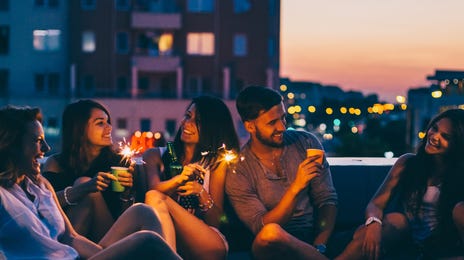 Get started learning English at any level with Berlitz Dubai
Everyone is different when it comes to language learning. Our English language schools in Dubai offer a range of courses for every level so you can find and choose an option whether you are looking for an opportunity to learn something new, or already are an advanced speaker.
Beginner English courses
Having a basic command of the English language is certainly a useful skill to have if you live in Dubai. If you want to start to learn English but don't know where to start, our beginner courses got your back! We will build the foundations needed to develop fluency by guiding you through the basic levels. Using the immersive Berlitz method, we will have you speaking English from your very first lesson.
Intermediate English courses
Do you want to enhance the English skills you already have? Immerse yourself in the language with the Berlitz Method, and learn to navigate conversations in your daily life just about anything! During your intermediate English courses, our native-level instructors will help you undertstand the cultural aspects of using English as well, so you can build the confidence to speak the language fluently.
Advanced English courses
If you are ready to master the English language, our advanced courses are exactly what you need. Dubai is a diverse international business hub, and English is the most frequently used language both in social and professional environments. This means developing fluency in English will improve your career prospects as well as prove to be a valuable skill during your everyday life. Become fluent in English with Berlitz Dubai and enjoy communicating effectively in even the most complex situations!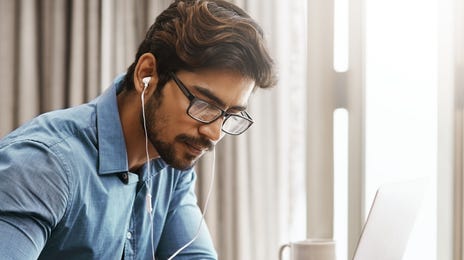 Online English classes with Berlitz Dubai
Do you want high-quality personalized instruction, but you don't have the time to commute to your language center? Our online English courses got you covered! Save time and energy, and enjoy the immersive Berlitz learning experience from the comfort of your home, office, or wherever you happen to be.
What our students say
"I took intensive English courses at Berlitz JLT language center in Dubai, and even though the course was very intensive and demanding, I was surprised by the outcome. I could see great progress in very little time. The team was helpful, and the teachers were very friendly and accommodating."

Sabine Boudiab
Frequently Asked Questions
You can learn English in Dubai in person and online. Berlitz offers you two locations for face-to-face English language courses in Dubai:
Our English classes in Dubai are available for all ages and levels:
If you want to save time on commuting, you can also learn English with our online classes.
You can improve your English by actively speaking the language. You will do so with our English courses, where we use the Berlitz Method. Our renowned teaching method focuses on actively speaking English and practicing real-life situations. You can exercise your spoken English with our classes in Dubai, no matter the class format.
You can learn English fast by taking an intensive English course in Dubai with Berlitz.
To see results quickly:
Join Berlitz's English immersion program.
Attend 60 lessons in 5 days.
Focus on actively speaking English with your two teachers.
Practice English during lunch with your instructor in an informal setting.
Have real-life conversations.
Personalize your lessons to your needs.