French is a popular language both on a global and a local scale, so taking French classes in Dubai will most certainly prove beneficial in your life. Using the internationally renowned Berlitz Method, our native-fluent instructors will have you speaking your target language during your classes to imitate the experience of learning French abroad. This way, your skills and confidence when speaking French will improve exponentially together with your knowledge of the culture and traditions of French-speaking countries. Our classes come in all forms, settings, and levels, so you can enjoy a language learning experience that is tailored exactly to your wishes.
In-person French classes in Dubai
The best way to reach fluency in your target language is by engaging in conversations. During our in-person French classes, you will use French to communicate with a Berlitz-certified, native-fluent instructor who makes sure your course is geared toward your specific goals and needs. We offer private and small group instruction as well, so you can find the course that fits you the most.
With our one-on-one French classes in Dubai, you get to reach your goals quickly and efficiently. Our instructors give you their undivided attention, which means you can focus on your speaking skills in an encouraging environment and have a language-learning experience that is customized to your taste.
If you want to speak French with a natural flow our group classes are just the thing for you! Practice your speaking and listening skills in a small group setting and prepare for real-life situations with your peers and native-fluent instructor.
Do you have some specific goals in mind that you need to reach fast? With our intensive French classes, you will get the perfect mix of consistent practice and quick progress to help you achieve your desired level in a matter of weeks.
Berlitz language centers in Dubai
Berlitz offers in-person French courses in Dubai in two locations. Check out our language centers in JLT and Jumeirah and select the one closest to you!
Find your ideal French course with Berlitz Dubai
We all have our own aims and preferences that are unique to our language-learning journey. To make your progress comfortable and effective at the same time, Berlitz offers a wide range of classes to choose from based on your age and goals.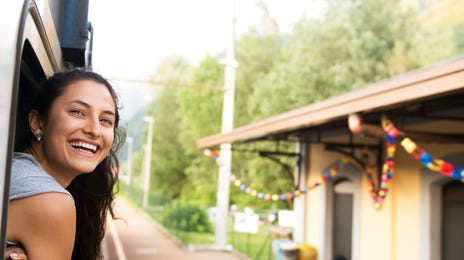 Get started learning French at any level with Berlitz Dubai
Our French language courses in Dubai are available at all levels. Do you want to start learning French but don't know where to begin? Or are you already familiar with the language and want to progress further to fluency?
Whether you need to start from the basics or already can speak some French, Berlitz Dubai has just the class for you!
Beginner French courses
Start to learn French in Dubai with Berlitz and enjoy the benefits of immersing yourself in the language with our unique teaching method. To imitate the experience of learning French abroad, you will be communicating with your native-fluent instructor using only your target language. You will see results after your first classes and will be on a set way to quickly gaining basic language skills in French!
Intermediate French courses
If you already have some basic understanding of French, our intermediate courses offer the perfect opportunity to improve your skills. During classes, you will learn to start, uphold, and conclude conversations on diverse topics by practicing real-life situations with your peers and instructor.
Advanced French courses
By taking our advanced French classes, you will be able to hold complex conversations and communicate smoothly and effectively in any familiar or unfamiliar situation. You will also get a deeper insight into the French values and ways of life, which will help you speak French confidently in most personal, academic, or professional settings.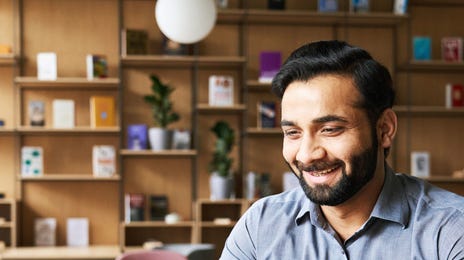 Online French classes with Berlitz
Are you looking for some alternative French language courses in Dubai that don't require you to spend time traveling? Save time and energy with Berlitz and attend our online French classes from the place that is most convenient for you. With our immersive teaching method, you will get a high-quality experience that will allow you to speak French confidently from the comfort of your own home. Practice speaking French exclusively in a private, group, or individual, self-paced environment, and discover the potential of your skills.
"I've found Berlitz's services to be reasonably priced, and they are professional. I have been taking French classes in Dubai with them for two levels and will also be registering for the third. Communication with the team is easy, and their method of focusing on speaking is very helpful."

Dina Roshdy
Frequently Asked Questions
You can learn French in Dubai in person and online. Berlitz offers you two locations for face-to-face French courses in Dubai:
our language center in JLT
our language center in Jumeirah
Our French lessons in Dubai are available for all ages and levels:
If you want to save time on commuting, you can also learn French with our online classes.
You can find the best French courses in Dubai based on your learning styles and schedule. Berlitz Dubai has a variety of classes to fit your preferences:
best French courses for busy people: private and intensive classes can be rescheduled to your availability
best French courses for socializing: group courses allow you to practice with your peers and make new friends
best French courses for professionals: business French courses that focus on the specific topics
best French courses for children: engaging and interactive classes, no matter the format - private, group, or online
best French courses for e-learners: online and independent-learning classes to save time on commuting and get more flexibility
You can take French courses in Dubai at two Berlitz language centers:
If you want to save time on commuting, you can also learn French with Berlitz's online classes.