Dubai is home to many international businesses, where speaking Spanish is a much-needed skill during meetings with native Spanish business partners and clients. With our Spanish classes in Dubai, you will learn to speak Spanish fluently, practice navigating complex personal and professional situations and gain confidence in your conversational skills. Our immersive teaching method incorporates conversing with your instructor exclusively in Spanish and a deep dive into the Hispanic culture. We put great emphasis on your comfort, so our courses are available in private and group settings, and you can choose the pace of your lessons and whether you like learning in person or online. With Berlitz, your needs and preferences are our priority!
In-person Spanish classes in Dubai
Learning Spanish in person is undoubtedly the ideal way to gain fluent language skills. Whether you like learning in a private or group setting or at an intensive pace, Berlitz Dubai provides plenty of opportunities. Select the class that fits you the most, build your own schedule, and make the best out of your language-learning journey with us!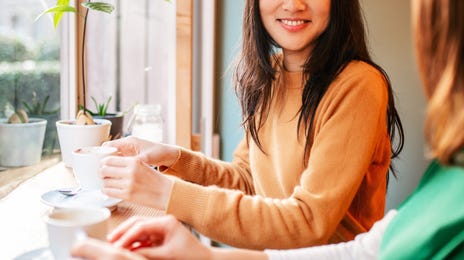 Why learn Spanish with Berlitz in Dubai?
With about 486 million native speakers worldwide, Spanish is a popular language that is often used in business meetings. Dubai professionals have long been collaborating with businesses in Madrid, adopting several similar measures that boost the economic ties between the two cities. Because of this, there is an ever-growing demand for Spanish-speaking professionals in Dubai.
Having the skills to speak Spanish fluently also helps during your travels. With so many speakers globally, speaking Spanish allows you to communicate with millions of people and connect on a personal level. You will also gain access to the rich world of Hispanic culture.
Berlitz language centers in Dubai
Berlitz offers in-person Spanish courses in Dubai in two locations. Check out our language centers in JLT and Jumeirah and select the one closest to you!
Find your ideal Spanish course with Berlitz Dubai
When it comes to learning Spanish, we all have our individual language learning goals. With Berlitz, you can choose a course that fits your age and preferences and learn Spanish in Dubai on your own terms.
Get started learning Spanish at any level with Berlitz Dubai
Not everyone looking to learn Spanish in Dubai will start at the same level. And that's all right!
Whether you need to start from the basics or are already speaking the language and want to improve your skills, Berlitz has a class for you! We have designed courses for learners of every level and up. All you have to do is take our placement test to find out your current level and choose the class that fits you best.
Beginner Spanish courses
Don't look any further if you want to start taking Spanish courses in Dubai that develop your skills from the basics! Our beginner Spanish classes aim to build the foundation of your language skills through immersive and engaging lessons. We emphasize your learning in an encouraging environment so that you can improve your skills and confidence in every lesson.
Intermediate Spanish courses
Do you already have some knowledge of the Spanish language and want to take the next step to mastering your Spanish skills? Our intermediate courses will prepare you to handle different situations in your daily and professional life. Improve your skills, dive even deeper into the Hispanic culture, and explore what our Spanish courses have in store for you!
Advanced Spanish courses
Our advanced Spanish language courses in Dubai are perfect for those who want to refine their skills and speak Spanish professionally. During our lessons, you will learn to communicate effectively in any area and express yourself clearly and confidently. Upon completion, you will be able to navigate in any context with confidence in your skills.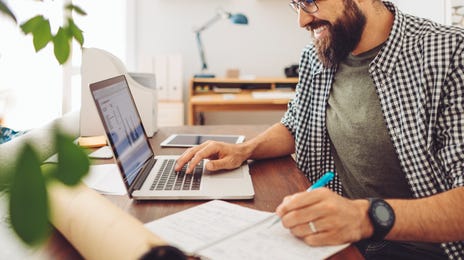 Online Spanish classes with Berlitz
Life often gets busy in a city like Dubai, and you might encounter difficulties when commuting to language classes. If that's the case, we have a solution for you! With Berlitz Dubai, you can learn Spanish online and save the time you would otherwise spend getting to classes. Our online Spanish classes offer you a high-quality language education and focus on improving your conversational skills through immersion. Thanks to our wide range of formats, we have the right course for every type of learner. Check out our online self-study, private, and group courses, and select the one that matches your preferences.
What our teachers say
"I've loved languages since I was a child, and when I discovered Berlitz Dubai in Jumeirah, I started out on my journey learning French to an advanced level. Then I began private Spanish lessons, and now I'm so delighted to say I can speak four languages. What I love most about Berlitz is the flexibility of arranging my classes to suit my changing schedule, the kind teachers and admin staff, and the lovely atmosphere of the center that puts me at ease the moment I step into Berlitz for my lessons. Learning languages gives me great pleasure and satisfaction. We're fortunate in the UAE to meet people from all over the world right here in our own country. I love surprising French or Spanish speakers by connecting with them in their own language. It's my way of building bridges of understanding between my own Emirati culture and the cultures of the world."

Amal Baker
Frequently Asked Questions
You can take Spanish courses in Dubai at two Berlitz language centers:
If you want to save time commuting, you can also learn Spanish with Berlitz's online classes.
You can select the best Spanish courses in Dubai based on your learning styles and schedule. Berlitz Dubai has a variety of classes to fit your preferences:
If you want to learn to speak Spanish fluently fast, you can follow these steps:
Enroll in a Berlitz Spanish language class in Dubai.
Personalize your classes to your needs and preferences.
Start speaking Spanish from your very first class.
Have 2 daily double lessons with our instructors.
Get feedback and support from your instructor.
Hit your language learning goals quickly.