Discover your full potential by learning English in Toronto with Berlitz. By mixing continuous practice, supportive feedback, and engaging speaking exercises, we created the perfect combination for quick language acquisition. Our English courses in Toronto are conducted in a friendly environment, where our native-fluent instructors use exclusively English to communicate with you and encourage you to do the same. Developing your English skills this way will get you far in the job market and make traveling, socializing, and studying in Toronto easier.
Format of our English Courses in Toronto
The best way to learn a language is to engage in live conversations. During our face-to-face classes, you will use English to communicate with your Berlitz-certified, native-fluent instructor to practice your skills and improve your confidence. To fit all preferences, we offer private instructions and group classes as well as intensive courses.
With our private English classes, you get a language learning experience personalized to your needs. During your classes, you receive the undivided attention of your instructor and a curriculum that focuses on your individual goals. Customize your lessons, set your own pace, and experience exclusive, one-to-one language instruction with Berlitz Toronto.
Ideal for those who want to enjoy a true community experience during language learning, our group courses allow you to progress with peers who are on the same level. Immerse yourself in English by interacting, socializing, and practicing your skills in an encouraging environment.
Are you planning on taking English classes in Toronto with some specific goals? By mixing consistent practice with quick progress, our intensive classes will bring you the desired results in a matter of weeks.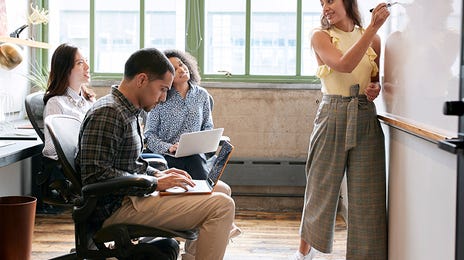 Berlitz language center in Toronto
We offer in-person English lessons in our language center located in the heart of the central business district in downtown Toronto. Our facility:
features five state-of-the-art classrooms
is fully wheelchair accessible
offers private and small group classes
is easily accessible via bike or car and close to King subway stop and King St West at University Ave West Side transit stop
Find out more about our language school in Toronto.
Find your ideal English course with Berlitz Toronto
When it comes to language learning, everyone has different preferences. We offer a variety of courses to ensure our students find a course that suits their ages and goals. Check out your options below and take English courses in Toronto with us!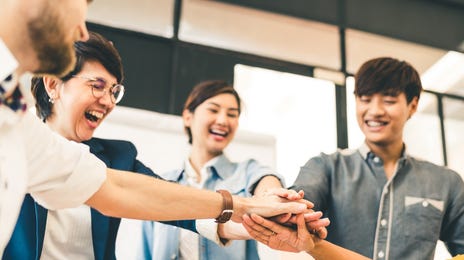 Get started learning English at any level with Berlitz Toronto
Not everyone looking for English language courses in Toronto is on the same level - and that's okay! We offer English classes for beginners as well as intermediate and advanced students. Check your current language level with our online placement test and select the course that matches you the best. Set sail on your language-learning journey towards fluency with us, and enjoy the support of our instructors during your classes.
Develop your language skills with our English courses specifically designed for beginner-level students. With continuous feedback from your instructor, you will start building the foundations that will help you reach fluency. Using the immersive Berlitz method, we will have you speaking English from your very first lesson.
Intermediate English courses
If you are already familiar with the basics of the English language, our intermediate classes are the perfect choice for further improving your skills. Learn how to sustain conversations in professional and personal environments and start communicating with confidence in your voice and skills. Take the next step towards fluency with our English classes in Toronto.
Advanced English courses
Do you feel like you are ready to master your English skills? Our advanced courses offer you an opportunity to do just that. Since English is one of Canada's official languages, speaking it fluently will undoubtedly come in handy in all sorts of social and professional situations. Ensure clear communication even in the most complex situations by learning English in Toronto with us and thrive in your career!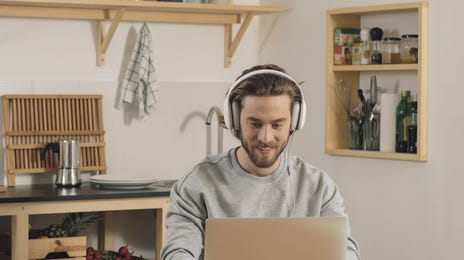 Online English classes with Berlitz Toronto
Do you want to take English language courses in Toronto but don't have the time to commute? We've got you covered! Our online English classes grant you the same high-quality learning experience as our face-to-face classes. The powerful combination of our innovative teaching method and the freedom of customizable online classes guarantees you get the most out of your time with us. You can choose whether you want to learn with a group or with a private instructor.
If you are looking for an independent course, you can also give a try to our self-paced study courses. With our online platform, you gain access to a variety of learning materials that are available to you any time of the day, as well as speaking exercises, culture lessons, and live coaching sessions.
What our learners say
Learning a language is not easy, but the Berlitz method has proven to be efficient and rewarding. The teachers are so patient and encouraging, they work so hard to see all their students succeed in communicating in the language they're learning. The entire team at Berlitz is the most passionate and supportive group of people. Your success feels like their success. I would highly recommend Berlitz to anyone wanting to learn a new language in a safe and encouraging environment.

Athena Pantelis
Find out more
Fill in the form below and we'll contact you to discuss your learning options and answer any questions you may have.
Frequently Asked Questions