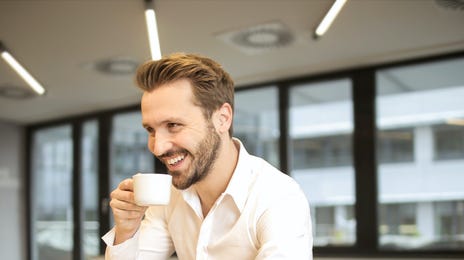 Teach Dutch with Berlitz
Teach Dutch with Berlitz and earn some extra money while helping people achieve their language learning goals. As a part of our team, you will have the flexibility to tailor your work schedule to suit your preferences and lifestyle, enabling you to balance your work and personal commitments.
Berlitz has over 500 locations across 75 countries as well as flexible online learning options, so there are plenty of opportunities for you to get a job teaching Dutch at one of our learning centres across the globe, or from the comfort of your own home.
Browse the current Dutch teaching job openings and explore the possibilities.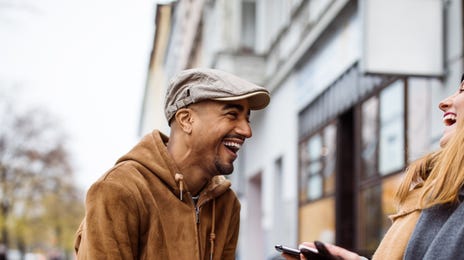 About Berlitz: discover why joining our team could be the perfect career move for you
Berlitz is dedicated to the transformative power of language. We understand that language is a tool for connection and we're passionate about helping people communicate across cultures. Our exclusive Berlitz Method, which has been refined over a century, offers an immersive language learning experience that's proven to be the fastest way to learn a new language. With more than 500 Language Centres in 75 countries, we offer language classes for individuals of all ages worldwide.
Why teach Dutch with Berlit?
Earn in your free time: As a part-time Dutch teacher, you can earn extra income while still being able to work or study full-time. You can choose how many hours you want to teach and fit teaching around your main hours.
Teacher training, resources, and ongoing support: You'll be equipped with the skills to teach the exclusive Berlitz Method and have access to resources that will help you plan and run your lessons.
Join the leaders in language education: Berlitz is an industry leader with a global reputation for excellence.
Change the lives of others: Teaching Dutch allows you to change students' lives by giving them the skills and confidence to pursue their goals, whether it's traveling, working in Dutch speaking countries, increasing employment opportunities, connecting with loved ones, or studying overseas.
Share your passion: Teaching Dutch enables you to share your passion for the language with interested and engaged students.
A job you can take with you: With the increasing popularity of online learning and over 500 Berlitz locations worldwide, teaching Dutch with Berlitz offers you the flexibility to take your job with you while you travel.
Dutch Teaching Levels
Berlitz has developed a standardized measurement for Dutch proficiency among our students, which includes five levels: Functional, Intermediate, Upper Intermediate, Advanced and Professional.
As a Berlitz Dutch Teacher, you will have the opportunity to instruct students at various levels. Additionally, you may have the chance to teach in a few different settings, for example, in a small-size social group, or one-on-one.
What to expect as a Dutch teacher with Berlitz:
Your Berlitz journey begins with an intensive five-day Berlitz Method training course. This training will equip you with the knowledge and skills needed to maximize your students' potential.
Your lessons will be mostly spent in-language, using our 'Present, Practice, and Perform' methodology.
You will provide cultural context to help your students learn how to speak Dutch confidently and naturally in any situation.
You will have access to our resource center, where you can select teaching materials to enhance your lessons and help students progress.
Your Dutch teaching may extend to small group classes (of up to 12 students), private coaching, and intensive group courses.
We have five Dutch language proficiency levels: Functional, Intermediate, Upper Intermediate, Advanced and Professional.
If you are teaching Dutch online, you'll need a stable, wired internet connection, a minimum of 5 Mbps download speed / 2 Mbps upload speed, a laptop or Mac, and a USB headset and a camera.