When you teach German online with Berlitz, you combine the flexibility and convenience to work from anywhere, with the satisfaction of helping to change the lives of your students through language.
Intellectually engaging, consistent, and accessible, a job teaching German online is a career that lets you earn money doing what you love, from anywhere in the world.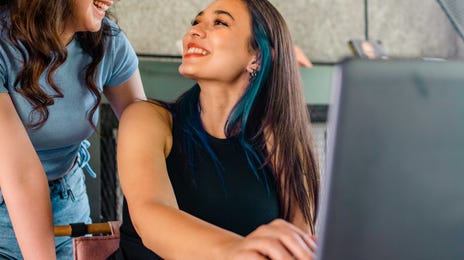 Teach German online with Berlitz
Supplement your main income with a job teaching German online. Working with Berlitz, you choose when you want to work, where you want to work, and how many hours you want to work, to create a healthy cash flow in your spare time.
Check out our online jobs for German teachers.
Why you should teach German online with us
A job that fits you: Whether you already work or study full-time or part time, our online German teaching jobs fit around your life. You control how much you work and where you want to work from, to create a steady side cash flow you can rely on.
Work from wherever: If you have a steady internet connection, a laptop or desktop with a headset microphone, and video, you can teach German wherever you happen to be.
Training to succeed: Prior to commencing your online German teaching job, we'll take you through our intensive Berlitz Method teacher training. You will also have access to a plethora of teaching resources to help you plan and run your lessons.
World-leading language school: Berlitz has been in operation for over a century. During this time, we've built a reputation as the leader in immersive language education globally.
Change people's lives: Language has the power to change lives. Working as a German tutor online, you open-up opportunities for your students in work, study, and life.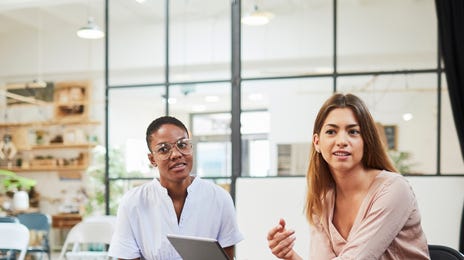 About Berlitz: why you should get an online German teaching job with us
Become part of a world-renowned teaching institution with over a century's experience empowering people through language.
Even though you'll teach German online, you won't be alone. We'll support you every step of the way, from immersive training to a wealth of resources and ongoing professional development.
You will receive full training in our immersive Berlitz Method. Known as the fastest way to learn a language, the Method is based on immersion and cultural learning, so your students will graduate with a confident, practical command of the German language.
You will develop strong German language teaching techniques that will serve you for a life-long portable career, wherever you happen to be.
Tutoring German online with us, you'll meet interesting people from across the globe. No two days will be the same, and you'll enjoy rich, meaningful work every day.
Online German Teaching Levels
We segment our learners into five standardized proficiency levels: Functional, Intermediate, Upper Intermediate, Advanced, and Professional. Working online, your schedule may include classes with students across all five proficiency levels in small group classes, private lessons, or a combination of both.
Online German teacher job requirements
Technical requirements
You need a stable, wired internet connection
A minimum of 5 Mbps download speed / 2 Mbps upload speed
A laptop, desktop PC or Mac
A USB headset and a camera
Skill/education requirements
You must speak German with native fluency
You will need a Bachelor's degree (any field) or equivalent teaching experience
A love of the German language and culture
Teaching German online: what to expect
Our Berlitz Method teacher training will equip you to teach German online via immersion to get your students speaking German from their first class.
You will host your German lessons online on your laptop or desktop. Classes will be held live so you can interact with students in real-time.
As well as teaching the German language, you will help your students understand the nuance of German culture so learn to speak naturally and in context.
Most of your classes will be spent in-language using the 'present, practice and perform' lesson structure. This helps your students to take the lessons off the page and into life.
You will support your students with a safe environment to make mistakes, learn and grow.
German language students: who's in your classes?
Berlitz offers German language classes for kids, teens, and adults.
Our students are grouped according to age and ability. We offer classes for five levels of German proficiency - Functional, Intermediate, Upper Intermediate, Advanced and Professional. You may work with students from one, some or all levels.
You could host small group lessons (of up to 12 students), as well as one-on-one private lessons or intensive group courses.