Learning French in Helsinki with Berlitz offers you new opportunities, from career prospects to cultural expansion. We offer a range of courses designed to help you speak confidently in any professional or social setting.
Benefits of learning French
French is the language of art, culture, and culinary adventures but is also widely spoken in professional environments and across several countries. Learn French and you will:
Broaden your career prospects
Gain access to various schools and prestigious institutes
Expand your insight into French art, cuisine, and culture
Enhance your holiday experience and connect with the locals
In-person French classes in Helsinki
With Berlitz, you have access to different types of French classes, designed to help you get on the path to fluency and understand the different nuances of the France language and culture alike.
Our native-fluent instructors will work exclusively with you, towards reaching the objectives you've set. Enjoy your personalized study sessions along with the advantages of undivided attention and instant feedback.
Do you prefer to socialize and study together with other people? With our group classes, you will engage in real-life conversations with your peers.
Our intensive courses will accelerate your learning cycle and help you reach fluency fast. Each class will be a full day of study and total immersion in the French language with all its cultural background.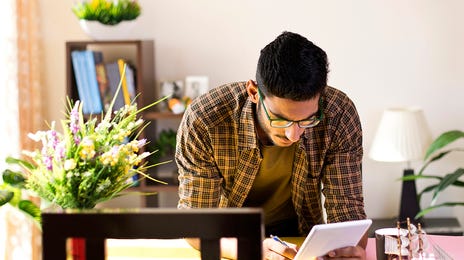 Online French classes
Benefit from our proven Berlitz Method even when you don't have time for our in-person classes. Join our online language program and attend your classes from your office, home, or any other location.
Other language courses in Helsinki
Find out more
Contact us today with your questions. We can work together to find the course that's right for you – with no obligation on your part. Fill in the form and your Berlitz team will contact you shortly.