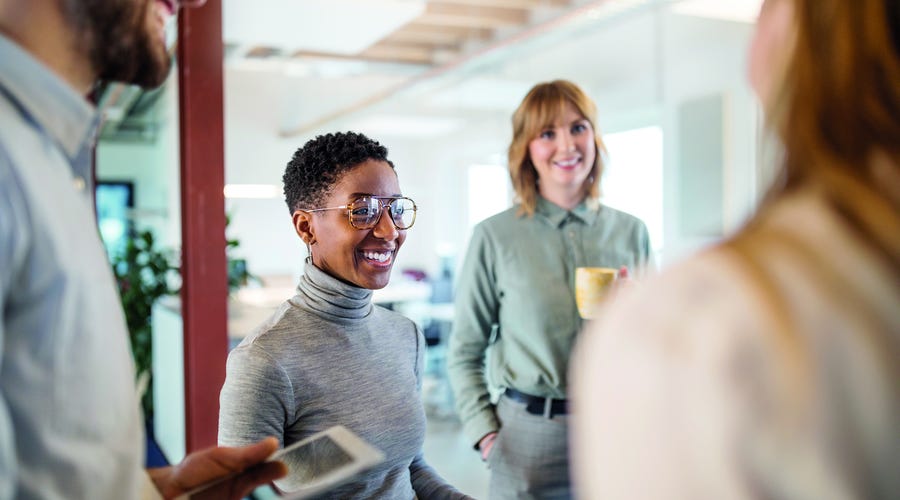 Is tuition reimbursement the right option for offering language classes to your employees?
There's no denying that education can be expensive, and it's for this reason that tuition reimbursement is becoming increasingly popular as an employee perk.
Offering tuition reimbursement can be an excellent way for employers to support employee growth and professional development, while also increasing employee motivation and workplace satisfaction.
But what exactly is tuition reimbursement and could it be the right option for organizations that are looking to invest in corporate language classes? Let's take a look.
What is tuition reimbursement?
Tuition reimbursement is a benefit that some organizations offer their employees. In most cases, employees will pay for their own tuition costs up front and then be reimbursed by the company once they have completed their course.
In some cases, tuition reimbursement will cover the full amount of a course as well as any related costs such as transportation or course materials, while in other cases it will only partially refund employees for a course they have completed.
For organizations looking to invest in corporate language training, tuition reimbursement can be a win-win. This is because it's not only an effective way to attract top talent and help existing employees expand their skills and knowledge but can also boost employee loyalty and job performance in the long run.
Why you should consider offering language classes to employees
If your organization is considering tuition reimbursement as an employee benefit, it's important to decide on the specific types of study programs you're willing to fund.
Investing in employee language classes can benefit both your employees and your organization, regardless of the industry you operate in. For one thing, research shows that bilingual individuals are better at prioritizing and multitasking. Bilinguals also outperform monolingual individuals when completing tasks that require conflict management.
But, in addition to enhancing employee performance, corporate language classes can help you expand your business overseas, improve diversity and inclusion in the workplace, and improve employee retention rates by promoting talent internally.



How tuition reimbursement protects employers and empowers employees
With all the potential benefits language training can provide for both organizations and their employees, it makes sense to consider offering a tuition reimbursement program. Still not sure? Below are a few of the key ways in which tuition reimbursement can protect employers while empowering employees to reach their full potential.


Attract top talent
In order to attract and retain top talent, organizations must find ways to stand out. Most highly skilled and qualified candidates will look for companies where there is potential to grow and advance in their career. With this in mind, offering employee perks such as tuition reimbursement can be a great way to make your organization more attractive.
Research by Glassdoor found that 60% of job seekers consider benefits and perks a major factor when deciding whether or not to accept a job offer. Furthermore, 80% of employees said they would prefer additional benefits over a pay raise.


Boost employee performance
Offering tuition reimbursement is an excellent way to increase your employees' skills and knowledge and enable them to do their job more efficiently. By boosting the education level of your current employees, you'll be able to promote from within rather than spending valuable resources on sourcing and interviewing new candidates.
Helping employees develop soft skills such as communication can also help you overcome workforce talent gaps, as it's unlikely that new graduates will already have all the competencies your organization requires.


Increase job satisfaction
When employees feel that an organization is invested in their performance and career advancement, they will feel appreciated and valued. This will ultimately lead to increased engagement at work, an increased sense of loyalty and greater job satisfaction overall. Earning new qualifications can also give employees a sense of personal accomplishment, which will in turn motivate them to apply their new skills and knowledge in a practical way.
So in short, offering tuition reimbursement as an employee benefit can be an excellent way to tackle everything from productivity and engagement to employee loyalty and retention.
Tuition reimbursement is also relatively affordable for most organizations to implement, as it's unlikely that every employee will want to further their education at the same time. It's also possible to set limits on how much you spend by opting to cover either the full amount or a percentage of an employee's tuition fees.
Wondering whether corporate language classes could be right for your organization? Berlitz offers a variety of language training courses designed to meet the needs of busy working professionals. Get in touch to find out more about how our language learning programs can be customized to suit your business needs.