Learn a new language this summer with Berlitz
We have multiple summer language programs for kids and teens.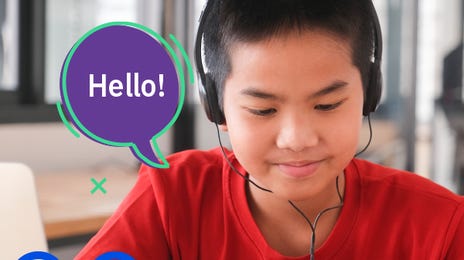 Open the door to opportunity this summer
Learning a new language is the key to a world of opportunities for kids and teens. Not only will your child be exposed to a new language, but language classes for kids with Berlitz include cultural elements that enable them to more easily understand and accept other cultures and ideas, as well as create curiosity for travel and new experiences.
Private, friends and sibling and group programs available
Open to kids aged 7-17
Courses starting every week from June 19th - August 11th
Request pricing and program information
Fill out the form below and a Berlitz Enrollment Advisor will contact you to discuss pricing, payments plans and program information for our summer programs for kids and teens.
Why learn with Berlitz?
Curated content
We develop lesson plans and provide materials that are age-appropriate for the group, including lessons that embrace a global perspective.
Interactive lessons
Our unique approach emphasizes conversation, allowing students to grow their confidence in their new language, keeping them actively engaged. Students are encouraged to interact with their fellow students and build social skills.
Native-fluent instructors
Our Berlitz instructors are specially trained in teaching children and continually adapt their lessons around each group. Their native-fluent language skills provide a solid foundation for developing natural conversation, proper sentence structure and continued growth.
Explore different cultures
Learning with Berlitz is more than just language. Your child will be immersed in culture, enabling them to increase their cultural awareness, tolerance and truly expand their world to new ideas to become better global citizens.
Find out more
Fill in the form below and we'll contact you to discuss your learning options and answer any questions you may have.