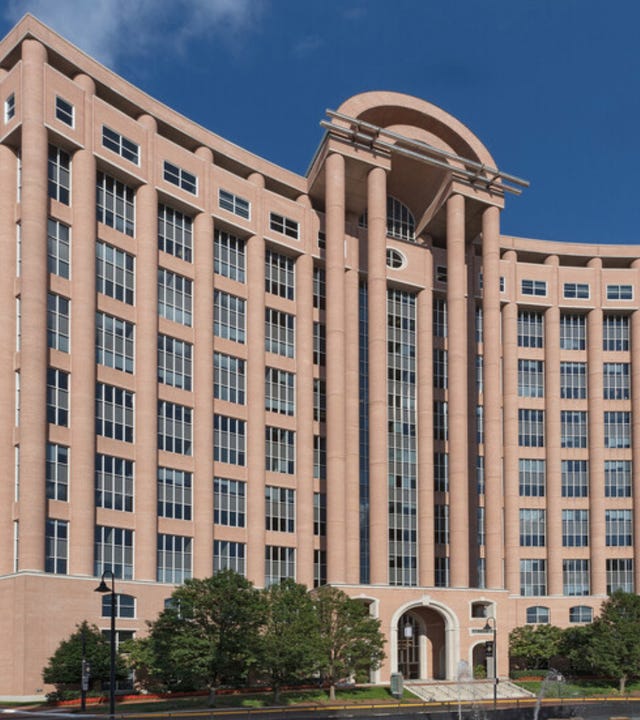 Tysons Corner Language Center
Address:
Berlitz Tysons Corner at Regus, Office 1301, 8000 Towers Crescent Drive, 13th Floor, Suite 1350,
Vienna Virginia 22182
Classroom Hours:
Monday - Friday

8:00AM - 9:00PM

Saturday

9:00AM - 4:00PM
Office Hours:
Monday - Friday

8:00AM - 9:00PM

Saturday

9:00AM - 4:00PM
About Tysons Corner Language Center
The Tysons Corner Berlitz Learning Center in Vienna serves Fairfax County and the Washington Metropolitan Area with innovative, high-quality language classes, global leadership training and cross-cultural solutions for individuals and organizations. Take French classes, study English as a Second Language, or learn Spanish as well as many other languages for personal enrichment or professional advancement.
Our language instruction features the proven-effective Berlitz Method®. We offer flexible programs for adults and children as well as for international students, government personnel, executives of multinational companies, and other busy professionals. Our unique learning programs include relocation training for international assignees, embassy staff, and their families. In addition, we offer organizations facilitator-led programs that help build the cultural competencies essential for success in today's global marketplace. We hold classes in the morning, afternoon and evening at our Learning Center or at your workplace.
Berlitz® has taught millions of people across the globe to speak new languages quickly and effectively. Our experienced, native-fluent instructors provide personalized language classes in face-to-face and online formats, helping you learn practical language skills you can use right away. You can expect engaging, up-to-date materials, consistent high quality attention—and measurable results.
Berlitz in-person language classes provide flexibility to make up classes online. If you can't make it to your Learning Center for any reason, you can still take the class online with a live instructor. This flexibility helps keep you on track and working towards your language goals.
Our Learning Center at Towers Crescents is located in a strategic and vibrant neighborhood, rich in onsite and offsite dining, entertainment and business services. We are a short walking distance from Tysons Corner Metro Station and the Tysons Mall. There is a pedestrian bridge located off the rear plaza area of 1850 spanning Fashion Boulevard. This bridge allows you direct access to the Mall's food court and shops.
The facility has six levels of visitors paid Parking spaces, located in front and across from the building.
Whether you are looking for an in-person, online, private or group lessons, programs for children or teens or insightful cultural consulting solutions, contact the Berlitz Learning Center at Tysons Corner for the resources you need to reach your goals.
Popular language programs at this language center
These are just a few of the most popular language programs available at this language center. For a full list of our options, give us a call or send us a message.
Government language programs
GSA-rate approved programs
Multiple languages available including English, Spanish, French, Russian, Mandarin and much more
Group courses allow for full agencies or departments to learn together
All courses align to ILR scale
Call Us
---
Find out more
Fill in the form below and we'll contact you to discuss your learning options and answer any questions you may have.