Choose how you want to learn Dutch online
We offer private and group online options for learning Dutch.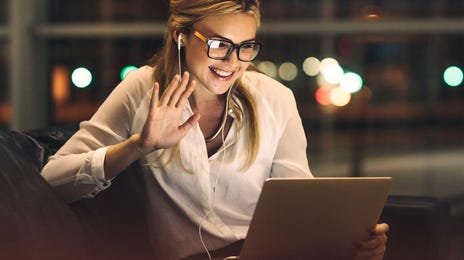 Learn Dutch online from your living room.
Our online Dutch classes bring the lessons to your living room. Our interactive lessons will give you real-time access to an instructor and will immerse you in the Dutch language. 
You can sign in from anywhere with a strong internet connection and access your lessons 24/7 to continue studying outside your lessons. The immersive lessons will be taught completely in Dutch, giving you the flexibility to immerse yourself in the Dutch language without having to leave your home. 
How learning online works with Berlitz
Frequently asked questions (FAQs)
No, you can start from scratch, with the basic proficiency level. We'll give you all the support you need to help you become fluent.
No language is difficult to learn with specialized teachers, quality teaching methods, and dedication to studying. The more you focus and practice the more confidence you will gain and the easier it will be to learn the Dutch language, regardless of whether the class is in person or online.
Yes. You can choose to take classes individually, in groups or in pairs. You can choose the format that you are most comfortable learning the language with. Studying alone may require more discipline and organization on your part, but it certainly has its advantages.
Schedule a free demo
Fill in the form below and an enrollment advisor will contact you to set up a free demo and discuss our language options with you.