Choose how you want to learn Finnish online
We offer private and group online options for learning Finnish.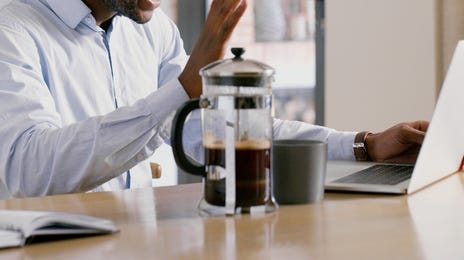 Why Learn Finnish Online at Berlitz
Considered one of the most beautiful languages in the world, Finnish is both challenging and rewarding. When you learn Finnish with Berlitz, you are guided by qualified native-level speaking instructors who will help you navigate and master the language through direct feedback and support.
Learning Finnish online means that you have the flexibility to fit your Finnish classes around your life. So no matter where you are or what you're doing, you can tailor a timetable and pace that suits you.
Benefits of learning Finnish online at Berlitz
A century of success
At Berlitz, we have over a century of experience training people just like you. As a result, when you study with Berlitz, you get a tried and proven education coupled with the latest methodology and technology.
Online classes to study from wherever you are
Busy? At Berlitz, we make it easy for you to study while keeping up with your other commitments. You choose a timetable of classes to suit you, and you can learn anywhere, anytime.
Study at your own pace with total flexibility
When you study online with Berlitz, you control the pace you learn by creating a timetable of classes that fit your learning style.
Intensive courses available
Get Finnish language skills fast by diving deep into one of our intense language courses.
Certified and experienced teachers
All Berlitz instructors are qualified native-level speakers, so you can be sure that they will help you understand the flow of the language and how it is spoken in everyday conversation.
How learning online works with Berlitz
Frequently asked questions (FAQs)
In comparison to other languages, Finnish is quite a complex language to learn. If you're a native English speaker, many of its words will be different to anything you've ever seen before. But don't feel daunted. Finnish doesn't have gendered words, and you can say it as you see it (it's phonetic), and it has no future tense.
If you want to learn it, it's all about your mental attitude. Persevere, and you can achieve anything you want! Our proven language immersion technique, the Berlitz method, will help get you speaking from day one and will be key to your learning success.
It will depend on your personal learning goals and how quickly you plan to achieve them. We recommend practising as often as possible, even if it's only a few minutes a day. However, you don't have to practice daily. You can fit learning around your life in the way which suits you best.
Yes, much of the content in our online courses are downloadable, so you can access it even when you're not connected to the Internet.
Schedule a free demo
Fill in the form below and an enrollment advisor will contact you to set up a free demo and discuss our language options with you.