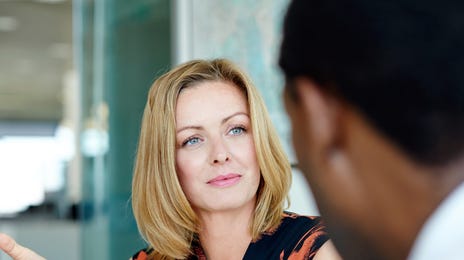 The best way to learn Finnish
Train with Berlitz and get the skills and confidence you need to have real-life conversations in Finnish. With Berlitz, your Finnish classes will immerse you in the language and the culture of Finland, bringing life to the language and teaching you not only what to say, but how to say it like a local.
With flexible Finnish lessons, you can also fit learning around your life and commitments, making your learning as individual as you are.
Our Finnish class options
Online Finnish classes
Live online lessons with an instructor 
Choose from private and group courses 
Access your classes from anywhere with a strong internet connection
How Finnish lessons work with Berlitz
If you've ever wondered how to learn Finnish the best answer is through immersion. With Berlitz, your Finnish lessons will have you speaking the language for 80% of your lesson time. This gives you plenty of practical time to practice and perfect you Finnish.
Berlitz Finnish courses will have you speaking the language from day one.
With over a century of experience training people to speak languages, Berlitz offers you proven education to reach your goals.
No matter how busy you are or how you like to learn, Berlitz has a Finnish course to suit you.
We offer age and skill appropriate learning for all walks of life: adults, teenagers and children.
If your company is looking to push into the Finnish market, we can create Finnish lessons for groups of employees that will meet your needs.
Open your world with Finnish
Ranked number 1 in the "Goodest Countries" in 2018, Finland is a forward-thinking nation rich in science, technology, culture, peace, equality and prosperity. If you are looking to work, study or travel in Finland, being able to hold real-life fluent conversations in the language is essential for your success.
What our learners say
"The one-on-one Berlitz course was perfectly suited for my needs. I will be signing up for it again soon"

John, USA
Schedule a free demo
Fill in the form below and an enrollment advisor will contact you to set up a free demo and discuss our language options with you.