Want to save on learning a new language?
We have daily promotions to help you start learning a new language for less! Contact us to save now!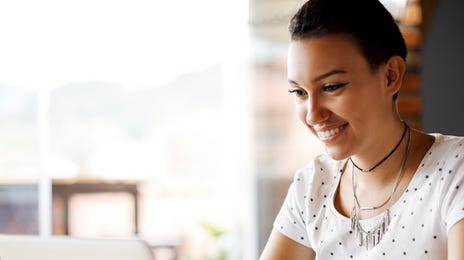 The days of relying on large textbooks and classrooms to learn French are over! With a Berlitz online French course, you can gain the same level of fluency in French without ever having to leave your house.  
Choose the best way to learn French 
With multiple online French course options available, you can choose the best way to learn based on your needs. Private online classes provide the fastest path to fluency, while Berlitz Connect French offers the most flexibility.  
Regardless of your goals, timeline and budget, we have an option for you! 
Learn about French culture 
Every online French course with Berlitz includes cultural lessons in the curriculum. While understanding the language is important, without the cultural lessons, it is difficult to actually use the language.  
The cultural French lessons are designed to teach you how the use the language. This includes non-verbal communication skills, such as facial expressions, hand gestures and social customs.  
Request pricing and course information
Contact us to speak with an enrollment advisor about our pricing, flexible payment plans and to get more information about our language programs.