Choose how you want to learn English online
We offer three distinct online options for learning English.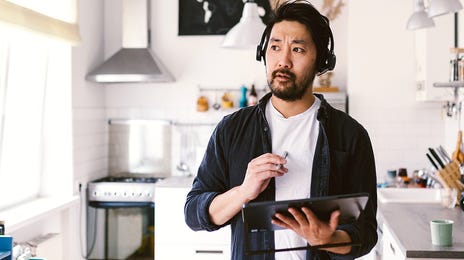 The most convenient, effective way to learn English online.
Learning English online gives you the flexibility to learn around your schedule. You can cut out the hassle of traffic and parking and just focus on learning.
Online English classes from Berlitz as just as effective as our in-person classes. You will get the same immersive experience where the focus is on real-world, conversational skills. This method is proven to be the fastest, most effective way to learn English. 
How learning online works with Berlitz
Frequently asked questions (FAQs)
No, you can start from scratch, with the basic proficiency level. We'll give you all the support you need to help you become fluent.
No language is difficult to learn with specialized teachers, quality teaching methods, and dedication to studying. The more you focus and practice the more confidence you will gain and the easier it will be to learn the English language, regardless of whether the class is in person or online.
Yes. You can choose to take classes individually, in groups or in pairs. You can choose the format that you are most comfortable learning the language with. Studying alone may require more discipline and organization on your part, but it certainly has its advantages.
Find out more
Fill in the form below and we'll contact you to discuss your learning options and answer any questions you may have.