Choose how you want to learn Romanian online
We offer private and group online options for learning Romanian.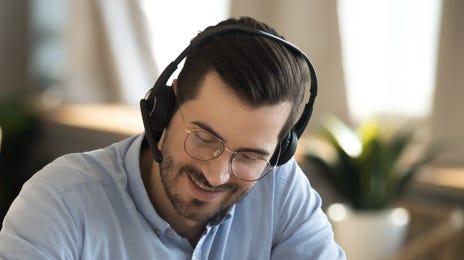 Why Learn Romanian Online at Berlitz
The closest living language to Latin, Romanian is a musical language that also serves as a gateway to other Romance languages (Spanish, Portuguese, French, Italian and Catalan).
When you choose to learn Romanian online with Berlitz, you control when, where and how you learn thanks to our flexible learning options, which let you customise a timetable and pace to suit you.
Benefits of learning Romanian online at Berlitz
A century of success
With Berlitz, you have 140 years' of language experience behind your learning journey.
Online classes to study from wherever you are
With online learning, as long as you have a device connected to the internet, you can study anywhere, any time.
Study at your own pace with total flexibility
Whether you like to immerse yourself in study or leave plenty of time in between classes, you can customise a class timetable that fits how you want to learn with Berlitz.
Intensive courses available
Want to reach fluency fast? We have several intensive Romanian courses that will help you reach your goals.
Certified and experienced teachers
Every one of our Berlitz instructors is a qualified native-level language expert committed to helping you navigate the nuances of language.
How learning online works with Berlitz
Frequently asked questions (FAQs)
Simply put, the more time you invest in language learning, the more quickly you'll progress. With Berlitz, you'll get familiar with the Berlitz Method, an immersive technique that gets you speaking from day one with fast, effective results. You can also do extracurricular activities such as watching Romanian TV and movies and reading Romanian books.
Yes, much of the content in our online courses are downloadable, so you can access it even when you're not connected to the Internet.
Schedule a free demo
Fill in the form below and an enrollment advisor will contact you to set up a free demo and discuss our language options with you.