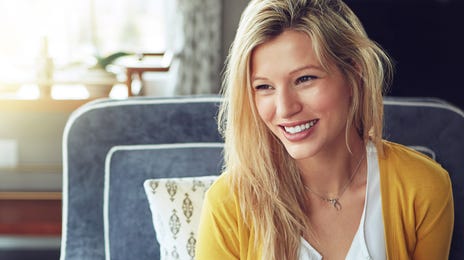 Advance to fluency in Spanish
Can you speak Spanish, but want to gain confidence and learn to express complex ideas? Our advanced Spanish courses are just the thing for you!
When it comes to learning Spanish, it is important to continue to progress, especially if you need to speak Spanish on a daily basis or need to use Spanish in professional settings. Our advanced Spanish courses are designed to make you comfortable speaking Spanish in any scenario. 
What you will learn in our Advanced Spanish courses
When you finish the advanced levels, you will have all the tools to communicate effectively in any area. We tackle the most complex situations, both in social and professional environments. At the end of each of the levels that make up advanced Spanish, you will be able to:
Define budgets and negotiate with clients
Define the importance of the brand in your company
Analyze sales and negotiation techniques
Write news or press releases
Describe the conditions of a promotion at work
Present a project
Take part in a question and answer session
Describe the vision and mission of a company
Lead a business meeting
Explain growth strategies and business plans
Discuss an innovation strategy
Make professional contacts
Know the language of a negotiation to use it correctly
Analyze global trends in your industry
Why Berlitz is your best option to learn Spanish
Worldwide experience and presence
Our proven method for learning Spanish has been perfected over 140 years. We provide Spanish courses in over 70 countries around the world and take all of the experiences of our learners to continue to deliver the best learning experience available. 

Immersive method
With Berlitz, you won't just learn to conjugate verbs or say a few phrases. Our lessons are completely immersive, meaning you will be speaking Spanish from day one. This has proven to be the most effective and fastest way to learn Spanish!

Diverse course offerings
Every learner has a different need. That is why we offer such a diverse range of Spanish courses. From subscriptions to customizable private courses, we offer options for any Spanish learner.
Find out more
Fill in the form below and an enrollment advisor will contact you to discuss our language options with you.