Choose how you want to learn Vietnamese online
We offer private and group online options for learning Vietnamese.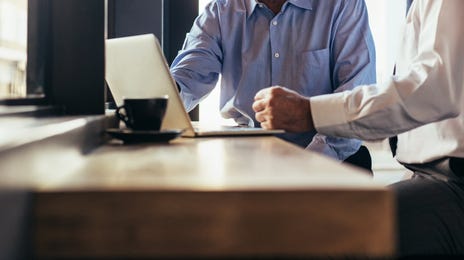 Why Learn Vietnamese Online at Berlitz
Whether you're learning for work, travel, or general interest, with Berlitz online Vietnamese courses, you will enjoy the benefits of self-paced learning with the flexibility to learn where you want, when you want.
Benefits of learning Vietnamese online at Berlitz
A century of success
We have a century of success opening up the world of language for learners just like you. No matter what your goal, we have the experience to help you reach it.
Online classes to study from wherever you are
With Berlitz online learning, there's no classrooms and no commute. All you need is a device connected to the internet, and you're ready to study.
Study at your own pace with total flexibility
No two people have the same study style. That's why when you learn Vietnamese online with Berlitz, you set the pace of your study thanks to our flexible timetables.
Intensive courses available
Need to get fluent fast? Our intensive Vietnamese courses are designed to immerse you in the language to give you the skills and knowledge you need to navigate the Vietnamese in any social situation successfully.
Certified and experienced teachers
Our trainers are all native-level speaking language professionals who will support you through your learning journey with direct feedback and practical exercises.
How learning online works with Berlitz
Frequently asked questions (FAQs)
Immersing yourself in a language and getting familiar with the sounds, pronunciations and conversation is one of the best practical ways to fast-track your fluency. When you learn with Berlitz, you'll learn via the Berlitz Method, an effective, efficient way of immersive learning that will get you to communicate in Vietnamese from the first lesson. To supplement your language immersion, you could also consider watching Vietnamese films and reading Vietnamese books.
For native English speakers, Vietnamese could be more straightforward to learn than you think! Besides the absence of gendered words and plurals, the script of the national language is Latin-based, so you won't have to learn new letters, just accents (called diacritics).
Yes, much of the content in our online courses are downloadable, so you can access it even when you're not connected to the Internet.
Schedule a free demo
Fill in the form below and an enrollment advisor will contact you to set up a free demo and discuss our language options with you.