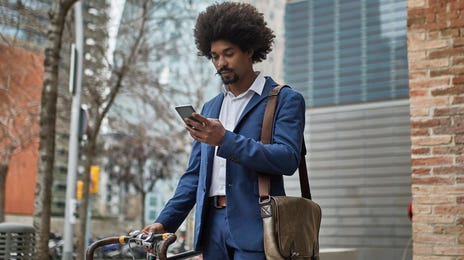 A Spanish course designed for beginners.
Learning Spanish can be intimidating, especially when you are starting from scratch. 
But, when you learn Spanish with Berlitz, you can start with our Spanish courses for beginners. These introductory lessons will teach you the basics of the language. Unlike other language programs, though, the focus will still be on speaking, so you will begin gaining confidence in speaking right from the start. 
Whether you want to learn Spanish online or are looking to learn Spanish for kids, our beginner courses will do the trick!
What you will learn in our basic Spanish course
Spanish for beginners is made up of two levels. At the end of each one you will be able to:
Meet new people, introduce yourself and tell them where you are from
Ordering and offering food, as well as talking about your favorite dishes
Describe your job and the basic activities you perform
Schedule an appointment, as well as ask and give the time
Give and ask directions about directions
Make purchases, ask for prices and compare products
Make phone calls, leave and receive simple messages
Plan your next trip abroad and be able to talk about your destination
Describe your responsibilities and those of your colleagues at work
Communicate with a doctor, indicate what your symptoms are and order medicines
Talk about your hobbies and favorite hobbies
Describe the place where you live, what your house and your city are like
Have simple conversations about technology
Why Berlitz is your best option to learn basic Spanish
Worldwide experience and presence
Our proven method for learning Spanish has been perfected over 140 years. We provide Spanish courses in over 70 countries around the world and take all of the experiences of our learners to continue to deliver the best learning experience available. 

Immersive method
With Berlitz, you won't just learn to conjugate verbs or say a few phrases. Our lessons are completely immersive, meaning you will be speaking Spanish from day one. This has proven to be the most effective and fastest way to learn Spanish!

Diverse course offerings
Every learner has a different need. That is why we offer such a diverse range of Spanish courses. From subscriptions to customizable private courses, we offer options for any Spanish learner.
Find out more
Fill in the form below and an enrollment advisor will contact you to discuss our language options with you.