Practice-based online seminars: live instruction that's not tied to a specific location
We are committed to meeting your continuing education needs. And with the half-day online seminars, we offer you management and intercultural training in the form of interactive live seminars in our virtual classroom.
The online seminars are conducted live by members of our expert team. We offer open-enrollment courses in German and English for many topics, like Resilience on the Job, Project Management, Collaborating Effectively in Teams, Agile Leadership, and Storytelling for Business Impact.
How our seminars work:
Schedule: 90 min – 30 min. break – 90 min.
Preparatory exercises to boost comprehension of the content
Interactive techniques similar to those used in face-to-face instruction; small groups (max. 12 participants)
Save up to 28% on your next online seminar!*
Intensive, virtual, live courses for new skills - starting from 169 euros.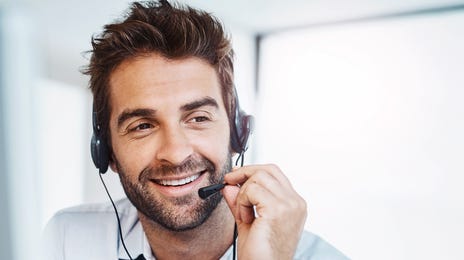 Your benefits
Gain valuable momentum for your professional success
Highly intensive and in line with real-world professional practices
Continuing education that's not tied to a specific location
Easy to integrate into your daily work routine
Only €235
Find out more
Contact us today with your questions. We can work together to find the course that's right for you – with no obligation on your part. Your Berlitz team will contact you shortly.
Private customers (adults) can book the following Berlitz Online Seminars at a special discount from June 1 to August 31, 2022:
28 % discount on all open online seminars of the category "Basics in Daily Work" starting between July and December 2022.
15 % discount on all other topics of the open online seminars starting between July and December 2022.
All prices incl. taxes. This discount only applies to new contracts, and courses must start before December 31, 2022.
Subject to Berlitz Deutschland GmbH terms and conditions.