By working together, we can achieve more
In many countries of the world, there is no guaranteed access to schools, instruction, or high-quality teaching. On the contrary – in many places, there is a shortage of classrooms, teaching materials, and teachers. It is our goal to help children in such locations through the Berlitz Educational Foundation.
The foundation thrives on the engagement of the Berlitz employees. We believe that by working together, we can achieve more! This includes initial information about the foundation during onboarding, regular communication on project progress, initiatives such as voluntary monthly giving, and other fundraising activities.
The educational foundation for children
Since October 2006, the Berlitz Educational Foundation for Children has been supporting specific projects of the children's rights organization Plan International to improve educational opportunities for children, primarily in Africa, as a trust foundation under the umbrella of the "Stiftung Hilfe mit Plan". The Berlitz Foundation lets us make a small contribution toward offering children a brighter future by helping them along the path to education.
Our main focus lies on promoting projects on improving educational opportunities for children in designated areas of Plan International.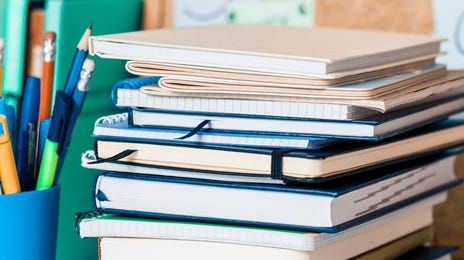 Current project: Education for children in Uganda
With the financial support of the Berlitz Educational Foundation, the project aims to build additional classrooms and sanitary facilities, and acquire classroom furniture and learning materials. Additional trainings for teachers, as well as a "Back-to-School-Campaign," are also planned.
The Berlitz Educational Foundation has already supported additional projects
In the past we have supported the following projects, among many others:
A project in Rwanda focused on improving the educational opportunities and early childhood development in 20 elementary and secondary schools.
In Malawi, the funds were used to improve the learning conditions for 4000 students, such as building further classrooms, accommodation for teachers, and sanitary facilities.
Additionally, the Berlitz Educational Foundation supported a project for young people in El Salvador: Workshops, vocational preparation courses, or seminars were organized to strengthen their social and professional skills.
How you can help
You want to contribute to providing children with a better education and helping them to a brighter future? We thank you very much for your support! A donation can be easily made via bank transfer:
Berlitz Educational Foundation for Children

Spendenkonto:
Bank für Sozialwirtschaft
BIC (SWIFT code): BFSWDE33MUE
IBAN: DE61 7002 0500 3780 2700 27
Of course, we are happy to provide you with a donation receipt. Simply contact us at stiftung@berlitz.de. The tax office accepts a simple payment document for donations less than 300€.