Professional training. Subsidized by the state.
Digital transformation, globalization, the shortage of skilled workers, intensifying competition – companies face new challenges on a number of fronts. To keep pace, it is becoming increasingly important to ensure staff are given the right training. You can receive support from the state with this, thanks to a variety of funding opportunities aimed at ensuring staff undergo the training they need.
Berlitz is a certified provider of subsidized training programs, offering courses on all key competences – from foreign languages to business skills. Take advantage of our expertise and invest in the future of your company. We'll be pleased to provide you with detailed advice on the many options open to you.
Funding opportunities for your company
The Qualifizierungschancengesetz is the best-known and perhaps most attractive source of state funding for companies. This law makes it possible to offer staff a comprehensive range of development opportunities, even on a limited training budget. The German Employment Agency (Agentur für Arbeit) will even cover up to 100% of your costs. Support is available for German and English language courses at Berlitz with a focus on vocational topics. The same applies to our courses looking at Work 4.0 Skills and Digital Skills in IT
Could difficult times be turned into an opportunity? You could make use of quieter periods, e.g. when staff are on short-time work, to the benefit of your company. The subsidized staff development programs at Berlitz are a chance for your employees to gain important qualifications for the working world of tomorrow by going on language courses and business seminars – a win-win opportunity for everyone. Simply give us a call.
Aside from subsidies available on a federal level, there are numerous programs offered by individual German states for in-house courses. There are also ways for individual employees to receive support. As part of our free advisory services, our Berlitz experts will be happy to provide you with advice on all options available to you and your employees.
People with a migratory background, either already in employment or about to be employed by your company, are entitled to receive support under DeuFöV legislation (the German language promotion ordinance). The aim is to improve communication in the work environment. We offer a number of German for professional purposes which are at least 50%-funded by the Federal Office for Migration and Refugees (BAMF).
Berlitz offers subsidized group courses for trainees with a migratory background who are currently planning to go on a dual-education apprenticeship program, but do not yet speak good enough German. These courses focus on the topics of apprenticeships, technical language, and preparing for final exams. The big benefit for companies is that German courses for apprentices are 100%-funded by the Federal Office for Migration and Refugees (BAMF).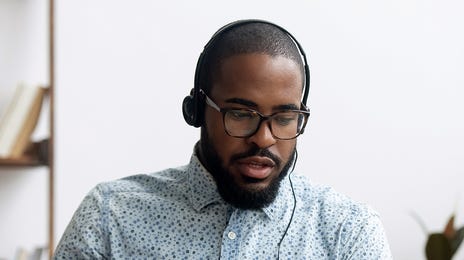 Your benefits at a glance
Detailed personal advice, starting with your initial inquiry
Free assessment of your needs
Subsidized language courses and business seminars from a single source
Face-to-face training and virtual learning formats
Highly qualified team of instructors
A professional partner with outstanding experience
Your personal consultation
We will support you in your search for the right course and check your funding options. You can book a free consultation appointment or send us your questions. Consultation appointments can take place over the phone or online.
The 4 steps of receiving subsidies for your employees
Step 1: Personal advice
Together, we can work out which language and business courses in our portfolio are best suited to your people and which government subsidies you can benefit from.
Step 2: Individual offer
Based on an assessment of your needs, we design a training concept for your company. Our offer will contain all relevant information required to apply for official subsidies.
Step 3: Gaining approval
We support you with every step of the process of applying for funding. You can rely on our experience and expertise – we're totally familiar with the process.
Step 4: Implementation
Once funding has been approved, we work with you on drafting an individual training plan for your employees, including start dates, locations, duration, and the frequency of training.
Frequently asked questions about subsidies for companies
Training offered to your employees can be subsidized in part or in full through reimbursements of course fees as well as staff wages. A number of subsidy programs are available for this. To determine your individual requirements, the team at Berlitz and the Federal Employment Agency (Bundesagentur für Arbeit) can advise you.
Fortunately, not too many requirements have been laid down, but the level of subsidies depends, among other things, on the size of your company. Whatever your situation, staff development measures must be officially approved for funding, as is the case with Berlitz as a certified partner.
The application and approval process must go through the official channels, e.g. the German Employment Agency (Agentur für Arbeit) or the Federal Office for Migration and Refugees (BAMF). Berlitz is happy to make important preparations for you by providing comprehensive advice, drafting an offer that is ready for approval and, if necessary, supporting you with the administration processes of the authorities.
If more than one employee at your company is going to participate in the same training program, you are not required to submit more than one application. Under such circumstances, an in-house group can be organized and a corresponding application can be prepared.
A major benefit of the training offered by Berlitz is that we can be flexible. We can offer face-to-face instruction at one of our Berlitz Centers, we can run on-site courses at your company, or we can use an alternative training location. Many of our courses are completely flexible in terms of location, with the option of receiving live online training.
Your questions about subsidized trainings
Contact us today with your questions. We will work together to find the course that suits you best. Your Berlitz team will get back to you shortly.