Continuing education pays off for companies and their employees
The German government offers companies a portfolio of subsidy programs for employee training. Berlitz is a certified company for the provision of subsidized courses.
Whether Business English, Business German or German language training for nursing staff - these job-related language courses focus on improving your employees' on-the-job communication skills. Courses meet online, in a Berlitz Center or at your company - with flexible meeting times during the day or after work!
Your personal consultation
We will support you in your search for the right course and check your funding options. You can book a free consultation appointment or send us your questions. Consultation appointments can take place over the phone or online.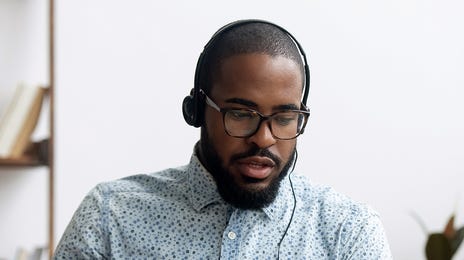 Take advantage of qualification opportunities during the period of short-time work!
Attractive funding programs are available for companies during short-time work, and many training programs can be offered in a virtual form.
Qualifizierungschancengesetz (formerly WeGebAU)
The bill to improve qualification opportunities launched by the German job employment agency supports companies by providing grants to cover the cost of further education courses.
Up to 9 employees > up to 100%
10 – 249 employees > up to 50% (for employees with severe disabilities and for employees older than 45 grants that cover a higher percentage of the costs may be available)
250 – 2499 employees > up to 25%
More than 2500 employees > up to 20%
Grants to cover wage costs could also be available in cases where employees have been given time off in order to participate in the course.
Up to 9 employees > up to 75%
10 – 249 employees > up to 50%
More than 250 employees > up to 25%.
If participation in a course leads to an employee gaining a vocational qualification, a grant covering up to 100% of the course costs could be issued.
BAMF
Upon request, Germany's Federal Office for Migration and Refugees (BAMF) will cover 50 percent of the costs when a company's foreign employees participate in a module of the German for Professional Purposes program. Participation is free of charge for vocational trainees and employees with a low income.
Other state funding options available to your employees
For your employees who wish to pursue continuing education, the state offers support in the form of education bonuses, educational leave, and regional subsidies offered by individual German states.
Berlitz is an officially accredited educational institution
Take advantage of these government subsidies. We can work with you to clarify your requirements and match them with professional training programs.
Your questions about subsidized continuing education
Contact us today with your questions. We will work together to find the course that suits you best. Your Berlitz team will get back to you shortly.