Targeted training. Attractive opportunities.
As part of its strategy to boost economic competitiveness and promote digital transformation, the German government has passed the Qualifizierungschancengesetz (QCG), or Qualification Opportunities Act, thus establishing a new staff training framework for people in employment. The new legislation is an opportunity for companies to save money on training and wages. Depending on the size of the company, the number of employees, and the extent of training required, subsidies on the cost of staff training can be as much as 100%. This also supports the ongoing training of individual employees to promote further development internally.
Berlitz offers a variety of suitable training programs for this to allow people receiving training to benefit from the subsidies. Our courses also allow employees to acquire language and computer skills that will prepare them for the future. Do contact us if you require information. We'll be pleased to advise you.
Make full use of the QCG today – gaining access to subsidies
Until now, most state subsidies focused on enabling jobseekers and older workers to gain new qualifications. With the new Qualifzierungschancengesetz (QCG) support will primarily be offered to people currently in employment to allow them to receive further vocational training. A number of requirements must be fulfilled under the state program. The following information provides guidance on the subsidies:
Course focus: Training should help people in work deepen their professional know-how and acquire qualifications that will be important in the future.
Organization: Courses must be conducted by a certified establishment such as Berlitz.
Duration: Vocational training must last at least 120 hours.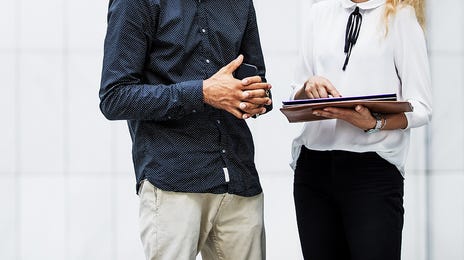 Your Benefits at a glance
Train and retain staff by offering subsidized training courses
Promote skills that will help secure the future of the company
Attractive subsidies possible for up to 100% of course fees
Many Berlitz language courses and business seminars are eligible for funding
Training can take place face to face or as live online courses
For individual employees or in-house groups
The four steps of receiving training under the QSG
Step 1: Consultation
We work with you to determine your training needs and the funding opportunities available to you under the Qualification Opportunities Act.
Step 2: Offer
We will develop a detailed training concept for your company, including all key timings, to ensure you are in a position to apply for funding through your local employer services.
Step 3: Subsidies
We help with your application and coordination with the federal employment agency (Bundesagentur für Arbeit) until funding is approved. You can rely on our expertise!
Step 4: Organization
You will receive an individual training plan, including start date, location, duration, and frequency of courses to ensure your training achieves the best possible outcome.
Your personal consultation
We will support you in your search for the right course and check your funding options. You can book a free consultation appointment or send us your questions. Consultation appointments can take place over the phone or online.
Qualifizierungschancengesetz: Receiving support at a glance
This information is for guidance purposes only. Subject to change. We will be happy to clarify your individual funding requirements in detail!
Micro-enterprises of 9 employees or less
Up to 100% of course fees, plus 75% of salary
Companies of up to 250 employees
Up to 50% of course fees, plus 50% of salary
Companies of 250 or more employees
Up to 25% of course fees, plus 25% of salary
Large companies of 2,500 or more employees
Up to 15% of course fees, plus 25% of salary
FAQs on subsidized courses under the QSG
Investing in staff training is tantamount to investing in the future. With globalization and the rapid pace of technological advancement, companies need all kinds of new skills – just in order to keep pace. The QCG is an extremely valuable opportunity to train your staff, at a very reasonable cost, in the areas that matter most. It also boosts your image as an attractive employer that thinks about the future.
The QCG makes it possible to receive staff training subsidies regardless of the previous qualifications of employees, their age, or the size of the company, thus expanding the scope of subsidies. You can also make use of a broader range of subsidies: Aside from covering staff training costs, subsidies are also available for employee wages while they are undergoing training.
The subsidy initiative involves four key stakeholders: companies, employees, the German Employment Agency (Agentur für Arbeit), and Berlitz as a certified educational institution. As an experienced provider of training services, we will be happy to act as your first point of contact and help coordinate the process, so that you can make use of the funding you're entitled to as soon as possible.
To qualify for subsidies, you have to submit an official application to the Federal Employment Agency (Bundesagentur für Arbeit). Our experts at Berlitz will be happy to help with preparations for submitting your application, as part of a comprehensive consultation process. We can also help with drafting your proposal, which you can then use directly to apply for funding.
Your questions about the Qualifizierungschancengesetz
Contact us today and ask us your questions. There's no obligation on your part. We will work together and identify the best course for you. An expert at Berlitz will get back to you as soon as possible.