The importance of business skills and soft skills trainings for the workplace
Prepare yourself professionally for the global challenges of current and future business: Our seminars and training courses place a strong focus on business practice, offering you important business skills and providing excellent value.
Our portfolio of seminars is about variety: From the key topics of global collaboration and New Work to the important issues of conventional working practices, agile methods, and the fundamentals of everyday working life. We've pulled together a rich selection of courses for you, grouped into learning clusters by topic. This is perfect for you to prepare for the workplace of today and tomorrow.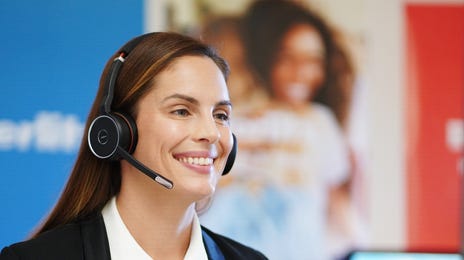 The benefits offered by Berlitz
Different approaches to dealing with difficult situations
Highly interactive to maximize success
Experts from a business background with plenty of experience
Training in keeping with your expectations – on site or virtual
Available anywhere in the world, in many languages
Asking for personal advice
At Berlitz, you're sure to find the right training: Our staff will be happy to advise you and pull together a program tailored to your needs. Get in touch today.
Business training for adults
Berlitz helps professionals and managers build their business know-how and soft skills thanks to made-to-measure trainings. Choose from a variety of training formats and topics.
State-subsidized trainings
Globalization and digitalization are changing the world of work. Learn the most important digital business skills and receive state subsidies for up to 100% of costs.
Business training for companies
We impart knowledge with an emphasis on practical application for use in everyday business. Our compact courses come in a variety of formats, with everything from personal coaching to organizational development concepts.
Blog: Useful tips for employees and companies
Project management, working from home, employee retention – our blog sheds light on a variety of business topics. Whether you're a manager or aspiring to enter management, our blog is a chance to learn about a variety of interesting topics.
Why business training and soft skills are so important
Digitalization, globalization, New Work – the modern working environment will not stand still and constantly confronts us with new challenges. With old systems and structures crumbling all around us, processes are becoming more complex, dynamic, and agile. Whole organizations and forms of collaboration are being rethought and reinvented. A key success factor in all this will be professional development and business or soft skills training.
Actively take charge of the challenges of business – today and in the future
Ideal for specialist training or broader portfolios
Suitable for companies, employees, and career-changers
FAQs
To ensure training is an exact match with your requirements, we offer a variety of training formats. You have the following successful formats to choose from: face-to-face training at a location of your choice, virtual training, e-learning, or a mix of professional development services and special blended learning options.
Important to know: Our seminar topics are generally bookable for companies as face-to-face or virtual courses, and are thus available internationally and in many languages.
With education voucher (Bildungsgutschein), selected courses are eligible to state subsidies of up to 100%. Education vouchers are not just available to the unemployed and job-seekers, but also to people currently in employment. If you're unsure about this, feel free to contact us – together, we'll find out if you're entitled to receive a state subsidy. We can also help you complete all formalities required by the authorities.
Any questions on the training offered by Berlitz?
Interested in acquiring new business skills, but still need more information? Simply contact us – with no obligation on your part. The Berlitz team will deal with your individual questions – quickly and professionally.