You receive training. The state settles the costs.
Whether you want to switch careers or would just like to inject impetus into your career, with Berlitz and education vouchers (Bildungsgutscheine), so much is possible. As an officially accredited educational institution, we help you seize new job opportunities. The training we offer ranges from language courses in combination with education vouchers (Bildungsgutscheine) to subsidized business training that enables you to acquire the skills of the future – including certified qualifications.
And now for the best bit: If you're currently seeking work, or if training would help you secure a job, the German employment agency (Agentur für Arbeit or Jobcenter) will provide you with an education voucher to cover 100% of the costs. Take advantage of our flexible training options and ask for a personal consultation today without obligation!
Who is entitled to receive a Bildungsgutschein?
Job Seekers: If you are currently unemployed or looking for work, acquiring the right language or business skills will improve your chances in the job market in the long term.
People currently in work: If you are on a German short-time work program (Kurzarbeit), if your employment contract will shortly expire, or if you just want to continue your education in general – the German state will support you with your training to open doors to new opportunity.
Companies: If you are an employer and you want to boost the competitiveness and future standing of your company, one attractive option is to use education vouchers (Bildungsgutscheine) to offer your employees extra training. Our courses fall under qualification opportunities legislation (Qualifizierungschancengesetz) and short-time work programs (Kurzarbeit).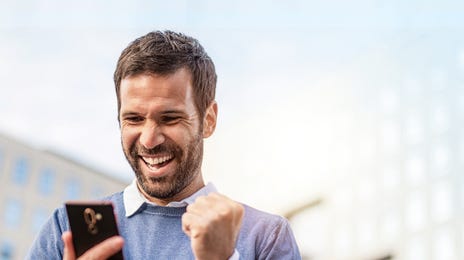 Benefits at a glance
Language courses and business training with an emphasis on practical application
A wide variety of topics to choose from
Professional advice from the very beginning
Ultimate flexibility: full- and part-time courses
100% of costs covered by the federal government
The four steps of successfully receiving training with a Bildungsgutschein
Step 1: Consultation and selecting the right course
We offer individual consultation sessions in order to work out the best learning path for you, to determine which topics should be covered in your training, and to make a concrete offer.
Step 2: Appointment with the employment agency
After step 1, you can make an appointment with your job advisor/employer services (Arbeitsagentur) and request an education voucher (Bildungsgutschein) to cover your costs.
Step 3: Registration and start
Use the voucher to register for training at a Berlitz Center of your choice. You will receive all course schedules so you can start training as soon as possible.
Step 4: Complete your course with certificate
Our customized courses come with individual support to ensure you achieve your training targets as required. To document your success, you will receive a certificate.
Your personal consultation
We will support you in your search for the right course and check your funding options. You can book a free consultation appointment or send us your questions. Consultation appointments can take place over the phone or online.
FAQs on your vocational training using the education voucher (Bildungsgutschein)
Education vouchers are always subject to an individual consultation session with the employment agency (Agentur für Arbeit) or Jobcenter. They will verify that you are eligible and issue the education voucher (Bildungsgutschein). You can, however, discuss your ideas with Berlitz in advance – without obligation –and receive an offer. We are an officially accredited educational institution and our courses can be funded by education vouchers.
Choose a training program that is the best fit for your needs and matches your particular circumstances – with Berlitz you have so many options. In addition to on-site training at Berlitz Centers, we also offer live online courses with two formats to choose from. Training takes place on a part-time or full-time basis.
We understand how important vocational training is to you. We offer a variety of language courses and business courses, many of which start on a monthly basis so you can qualify for a new job without delay.
Our experts will be happy to help you identify the best course for your needs. We have excellent connections in the world of business and are familiar with the know-how you will require to forge a successful career. In addition to analyzing your individual requirements, our services include an assessment of your language proficiency.
Our consultation sessions are always free and without obligation. Simply complete our contact form and we will get in touch with you as soon as possible. We can advise you on the telephone, via email, video call, or in person at a Berlitz Center near you – the coice is yours!
Redeem an education voucher (Bildungsgutschein) or simply ask us a question
Need to find out more? We're happy to help. Get in touch today and fire away with your questions!