Receive training today. Benefit from your training tomorrow.
Professional development is, more than ever, a key factor in the global and digital world we work in. This is true for all areas, with people already in employment undergoing training for new tasks, job seekers improving their chances of finding work, and companies investing in their future. The federal and state governments of Germany have recognized this trend and your training can now be subsidized by up to 100%.
Berlitz makes it easy for you to take advantage of government funding programs, because we're more than familiar with the labyrinth of funding opportunities and training options – and we know how difficult it is to work out what to do next. Enjoy the full benefit of our many years of experience in this area, plus our expertise as an ISO-certified educational institution.
In tune with modern times: Our training program
State-funded language instruction. Berlitz specializes in flexible and efficient language training, with course content tailored to specific job profiles. From business English to commercial German, we offer a whole host of training options, courses of different sizes, and a variety of flexible training formats. Learning a foreign language is particularly appealing right now, with numerous funding opportunities to choose from, such as the education voucher (Bildungsgutschein) and the AVGS program (Aktivierungs- und Vermittlungsgutschein).
Subsidized business seminars. One skill will be particularly important in the future for professionals working in specialist areas and management – especially given the course of digital transformation: the ability to adapt to new ways of working. Employers are looking for people with a good grasp of agile thinking methods, time management, and project management, plus English communication skills across different cultures and regions. Our solution to this: continuing education based on our Work 4.0 for Professionals and Executives program.
Subsidized courses on digital skills. These days, many professions require quite specific digital skills and knowledge. To answer this need, Berlitz has extended its offering to include Digital Skills in IT, a new, modular training program. Our interactive live online seminars allow you to deepen your know-how in areas such as data protection, IT service management, and web development – and simultaneously improve your English skills in the world of IT.
Your personal consultation
We will support you in your search for the right course and check your funding options. You can book a free consultation appointment or send us your questions. Consultation appointments can take place over the phone or online.
Key subsidies at a glance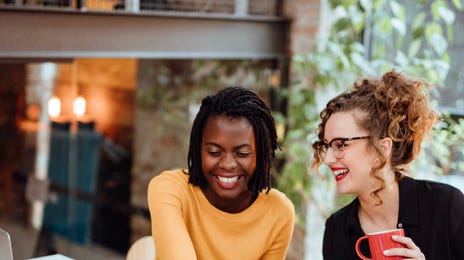 Your Benefits
Foreign language programs for all kinds of requirements
Seminars on the digital skills of the future
A qualified team of trainers and goal-oriented learning techniques
Flexible, face-to-face, and live online formats
Support from a certified educational establishment with years of experience
Subsidized training matched exactly to your needs
FAQs on subsidies offered for professional development programs
There are very many subsidy options, for both private individuals and companies. Not only does the German Employment Agency (Bundesagentur für Arbeit) offer attractive funding programs, but so do the individual federal states and the Federal Office for Migration and Refugees (BAMF). On the one hand, this is extremely satisfying, but on the other hand, there are so many options that it's difficult to work out where to start.
That's where Berlitz can help. We have a team of experts on subsidized continuing education. They specialize in establishing whether you're eligible for funding and working out the right training program for you. By the way: All advice we offer is completely free of charge and with no obligation on your part.
Basically, we know what we're doing. We've been a state-approved educational institution for subsidized continuing education programs for many years. We're in an ideal position to provide you with professional support throughout the process, from your initial inquiry to the moment you start training. Our training portfolio also offers genuine value-added by combining foreign language know-how with business skills.
Our experienced language instructors have a wealth of practical experience. All come from a business background, including fields like HR and organizational development, project management, business coaching, account management, and communications. Berlitz instructors receive regular training as part of our certified quality management program in keeping with DIN standard ISO 9001.
You won't need to wait long for your subsidized course with an AVGS training voucher. As one of the world's leading providers of language instruction and seminars, we offer new start dates for our courses on an ongoing basis. We're entirely flexible and can start any time you like.
Your questions about subsidized courses
Contact us today and ask us your questions. There's no obligation on your part. We will work together and identify the best course for you. An expert at Berlitz will get back to you as soon as possible.