Take time off and learn a language. On a full salary.
It's difficult finding time to go on training with so much happening at work. Many companies operate on an international level these days, so foreign languages are important to them. Educational leave offers you a unique opportunity to take time out and learn foreign language.
In Germany, 14 out of the 16 states offer arrangements for employees to take 5 extra days off work for training purposes. Take advantage of this offer, learn a new foreign language, and build on your current knowledge by going on a language course at Berlitz – one of the world's leading ISO-certified educational institutions.
Educational leave to learn English or German
Focus on vocational needs
For people with previous knowledge
Selection of business topics
Educational leave to learn French, Spanish, or Italian
Everyday language and active speaking
For beginners and returning students
Fast track start to a foreign language
Interested in a language course during your educational leave?
Our course overview provides you with useful information to set the ball rolling. Simply select a nearby Berlitz Center and choose the language you're interested in. You'll then see a choice of possible courses, showing which ones are starting soon. Found the right course? Then feel free to get in touch with us.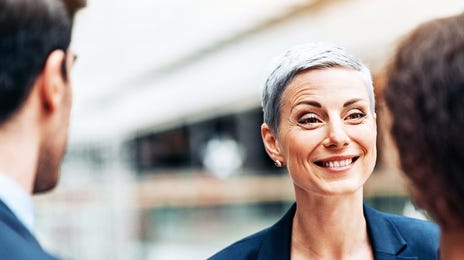 Benefits at a glance
Extra vacation for you to go on courses
Effective language training thanks to the unique Berlitz Method
Instruction from qualified native speakers, who will help you meet your language goals
Practical content based on everyday work situations
Rapid progress thanks to small groups
How to apply for educational leave with Berlitz
Step 1: Course Selection
Select a language course or ask for free advice from our experienced team. You will then be sent a quote, with course details and all necessary documentation for your employer.
Step 2: Application
You can now submit an application for educational leave to your employer. Applications should be submitted at least 4 weeks before course start. Statutory deadlines may vary depending on the state of Germany you work in.
Step 3: Training
Once your application has been approved, all you need to do next is start your course. Simply make a binding course booking. By the way: Many German states also allow you to take language courses online.
Step 4: Certificate
After successfully completing your educational leave, you'll receive a certificate confirming that you participated in a language course. Now it's time to apply your newly acquired skills to everyday situations. We hope you enjoy it!
Your personal consultation
We will support you in your search for the right course and check your funding options. You can book a free consultation appointment or send us your questions. Consultation appointments can take place over the phone or online.
Frequently asked questions about educational leave
By law, all employees are entitled to go on educational leave if they have been working for their current employer for at least six months and they make social insurance contributions. In addition, your company must not fall under rules affecting micro-businesses.
If you're a full-time employee, you're entitled to 5 days of educational leave per year. Depending on which German state you work in, it's also possible to combine or carry over leave to the next year (10 days of uninterrupted educational leave over a 2-year period). If you work part-time, the length of educational leave is reduced according to the number of hours you work.
Currently, educational leave is available in 14 of the 16 states in Germany. The only exceptions are Bavaria and Saxony. The Berlitz educational leave program is recognized in almost all of these 14 German states (exception: Mecklenburg-West Pomerania). Importantly, what counts is the state you work in and not the state you live in. There are minimal differences in the formalities you will need to complete in each state. We will be happy to help you with this. Important to know: In the states of Germany where there are no legal entitlements to educational leave, there are often collective agreements with companies or individual rules. If in doubt: Ask your employer!
Berlitz specializes in efficient language training with a focus on specific vocations. As a certified educational institution, among others we offer people on educational leave courses in English, German, French, Spanish, and Italian. We also offer educational leave English language courses looking at a number of other topics: English for the Office, English Brush-up, Business Small Talk. We also have German courses that focus on vocational topics.
Our language courses are usually held at a nearby Berlitz Center. In addition to benefiting from small groups (with no more that 10 participants), you gt to interact and talk directly with our Berlitz instructors. In some states of Germany, we also offer training as live online courses. These are organized remotely at fixed times with an instructor. Our online language instruction is also based on the Berlitz Method, offering the same standards and content as Berlitz training in the classroom.
Your questions about educational leave (Bildungsurlaub)
Contact us today with your questions. We will work together to find the course that suits you best. Your Berlitz team will get back to you shortly.