Make sure you're speaking the same language
Whether you're working with colleagues around the world or maintaining contacts with business partners and customers on the international stage, foreign language skills have become an essential part of nearly every professional field today.
Berlitz language training for companies will help you and your teams achieve language success in no time at all. That's thanks to the unique Berlitz method, which focuses on active communication with qualified trainers who are native speakers in the language in question.
Our goal: To give you and your employees the language skills required for the day-to-day running of your business. Enjoy learning efficiently and sustainably with practical training solutions that deliver content that's relevant to your business.
Language training for companies
Flexible language learning – the way you need it.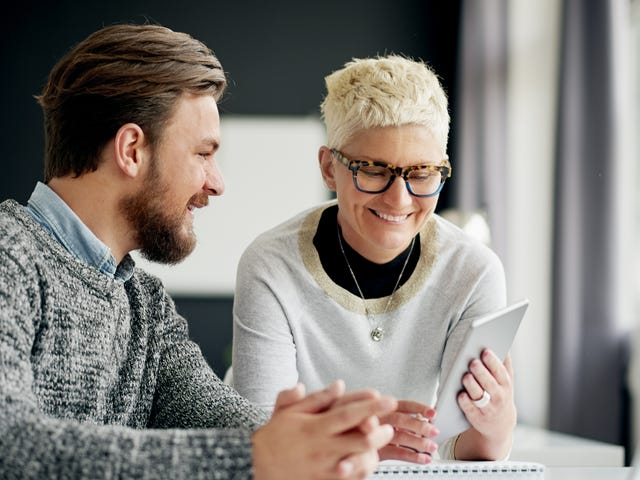 Individual Instruction
Achieve learning success in record time with face-to-face, online or hybrid learning.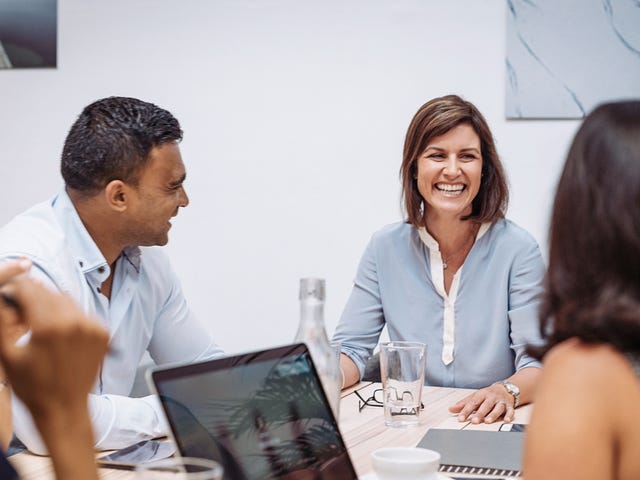 Group Instruction
Motivate each other by taking open or in-house group classes.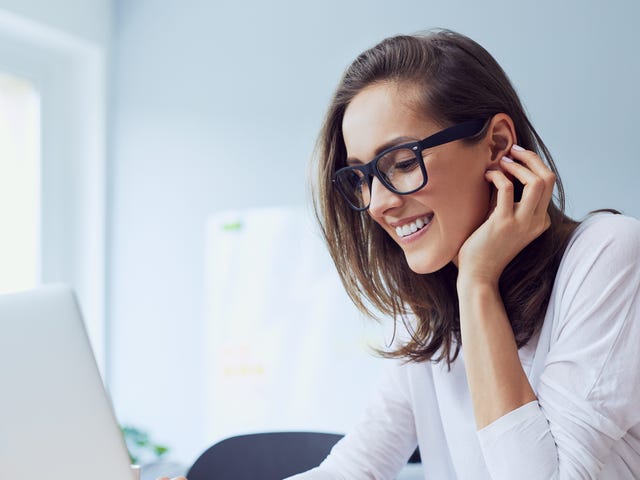 Self-Study
Learn independently and flexibly with our self-study programs.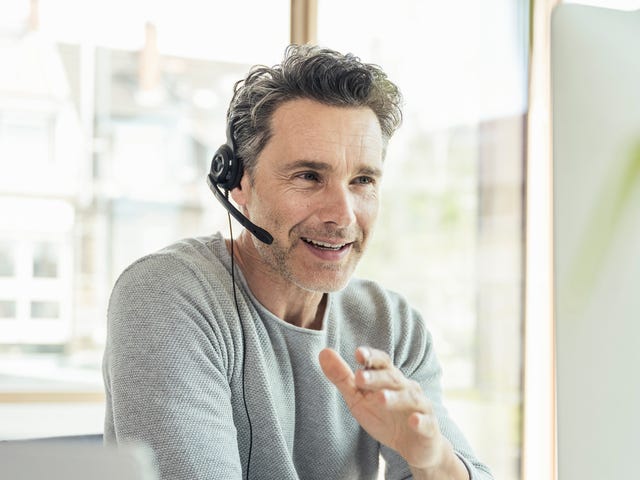 Blended Learning
Combine self-study with virtual live instruction from a trainer.
Would you like to learn more about our language training?
You're in good hands
Locally advised, personal and competent: Our consulting teams are there for you throughout Germany. Do not hesitate to contact us without obligation for an individual consultation.

Stephanie Overbeck, Unit Corporate Consultant West / North Rhine-Westphalia
Additional language offerings for companies
State Funding
Berlitz is an ISO-certified training provider
Individual consultation on state funding
A large range of funded language training options
Language Exams
In-house Berlitz language exams with certificates
Targeted preparation for language exams
Implementation of international language exams (e.g. telc, TOEIC)
Trainee Programs
Special language training programs for your apprentices and trainees
State-funded German courses for apprentices with a migration background
Employee Benefits
Vacation programs for employees' children at your company
Language courses for your employees and their families
FAQs about language training for companies
We offer targeted content to match your own personal language goals. That's why we specifically adapt our training to suit the day-to-day running of your business and all the challenges that come with it.
Our goal is for all participants to be able to make direct use of the things they learn in practice. We'll work closely with you and take your prior knowledge into account to tailor the content of our language training so it suits your needs exactly. All our courses are always centered around speaking actively, confidently and fluently in your target language.
A selection of topics:
Business-relevant content: e.g. conversations with customers, meetings, presentations, and project management
Department-relevant content: e.g. for directors, managers, HR, sales, and marketing
Industry-relevant content: e.g. for the automotive industry, the healthcare and social sectors, the medical and pharmaceutical industries and the service industry
This is an important question for many companies, and Berlitz is more than happy to help you in this regard. We can look at your prior knowledge, your language goals and the type of language training you've selected and adapt the contents of a course to suit your individual needs.
The contents of the course will be discussed with you in advance and, if required, can even be individually designed and selected for you in consultation with our educational team.
When it comes to training materials, we can combine our own materials with externally sourced materials and materials that are specific to your company. Internal case studies and company-specific technical terms can also be integrated into the training concept.
If required, we can even tailor-make an in-house solution and develop new training content and materials that are 100% customized for you.
Are you responsible for training within your company? Or are you currently responsible for finding suitable language training services for individual employees or entire teams?
If so, there are several ways for you to find out more about the language services we offer at Berlitz:
Contact our corporate sales team and arrange a free consultation and a free demo lesson for a selection of Berlitz language training courses
Book a free HR webinar on a topic of your choice – it's a special introductory offer we provide for HR specialists and training experts. This will give you a deeper insight into the world of Berlitz languages, let you witness the quality of our training first-hand, and provide you with valuable sources of inspiration for your profession.
Before the language training begins in earnest, we consult with you personally and get everything ready. Your personal Berlitz contact partner will always be there for you before, during and after the training, no matter whether it's just one or several employees from your business that are scheduled to participate in the course.
We'll be delighted to support you with the internal communications associated with your chosen training options, ranging from invitation management right through to the evaluation of feedback questionnaires and much more besides. You can also delegate the entire consultation and qualification process to us, saving you time and valuable resources. Please feel free to find out more about our Managed Training Services.
There are various different funding options for your company. The ones you choose will depend on the nature of the employees' contractual relationships with your organization. For example, funding is available for employees with reduced working hours and financial support can be sought via Germany's Qualification Opportunities Act. We'll be happy to advise you in this regard!
What our customers say
"We have been working with Berlitz for more than five years now and it has been a very good experience. Not only does Berlitz offer instruction by native speakers, but our employees have a large say in determining the learning content and training format (individual instruction – group instruction, Remote Training – classroom training). This approach means that individual training needs are met. We wouldn't hesitate to recommend Berlitz to others."

Andrea Chiamulera, Senior Manager Corporate University, Software AG
Contact us
You have questions about our language trainings or need more information? Contact us today – simple and with no obligation on your part. The Berlitz team will be in touch with you shortly.