Language tests and preparation courses at Berlitz
Would you like to test your current language skills or prepare for a language test? No problem. We offer preparation classes for several internationally recognized language certificates. Furthermore, many Berlitz Centers are also official test centers, where you can take the desired language exam directly.
The free Berlitz online language test gives you an idea of your current proficiency level and helps you book the right preparation course or exam. The placement test is available for German, English, French, Spanish and Italian.
Course Overview and Booking
Get ready for TOEIC, TOEFL, telc, IELTS and other tests! To help prepare you for your exam, Berlitz offers you a flexible self-study program, live online language courses and a combination of e-learning and individual or group lessons. Many official language tests can also be taken directly on site at your local Berlitz Center.
The most important international language examinations
The TOEIC test is the global standard for professional English. It is accepted as evidence of language competence by more than 14,000 international companies in 160 countries and is also recognized by the German Federal Employment Agency (Bundesagentur für Arbeit). With more than 7 million candidates annually, TOEIC tests are the world's most frequently performed language tests for professional English.
TOEIC is suitable for all language levels and assesses either two or four language competences depending on the test: TOEIC Listening and Reading, TOEIC Speaking and Writing, or TOEIC 4Skills, which combines all four areas of competence.
TOEFL tests are used for school and academic purposes, and are often demanded by universities and academic institutions as an admission requirement. A distinction is made between the internationally widely used TOEFL iBT ("Internet Based Test") and the TOEFL ITP ("Institutional Testing Program"). Which of the two tests is required depends on the country and institution and should be clarified in advance. In addition, the TOEFL Primary and TOEFL Junior are available for school age learners.
The IELTS (International English Language Testing System) is a test of English language skills and recognized globally by more than 11,000 organizations in over 140 countries. It is used, for example, in English speaking countries to proof English skills for work, study or emigration. The test focuses on the areas of listening, reading, writing and speaking. Grading is done on a scale of 1-9.
The telc language certificates are required for training, study and employment, and are internationally recognized by many organizations. The tests assess skills in listening, reading, speaking and writing and are available for a total of 10 languages.
In Germany, the telc German test is often required as evidence of language competence for immigration, naturalization or family reunification purposes. In addition, it is integrated into the framework of BAMF German courses.
Those wishing to confirm their French language skills can select the TFI or DELF examination. Here, academic and professional knowledge of French is tested. The TFI assesses listening and reading comprehension and is used by international companies and universities.
The WiDaF is a test of professional German covering all business sectors, and increases candidate opportunities in the German-speaking labor market. It is aimed primarily at professionals in Germany whose mother tongue is not German.
Two tests versions are available: the frequently used Test WiDaF for the more advanced language levels A2 to C2, and the WiDaF Basic for language levels A1 to B1.
The VPET (Versant Professional English Test) is a 60-minute comprehensive proficiency test for English that measures your speaking, listening, reading, and writing skills. The test can be used for evaluation as part of a business English course, or for development and advancement purposes. You can easily take the test online. The test result is available after a few minutes. The VPET language test replaces the LCCI language exam.
The PTE (Pearson Test of English) has been offered by the company Pearson Education Ltd since 2009. It is a good alternative to the well-known TOEFL test. The test is recognized by more than 130 universities and organizations worldwide. It focuses on "international" English skills, not only British or American English. It is administered at certified test centers such as Berlitz Hamburg.
The Cambridge English exams are internationally recognized as proof of qualified English language proficiency for non-native speakers - both by international universities and by companies. It consists of a series of language exams offered for different levels of proficiency, from beginner to advanced.
In addition to the official language examinations, Berlitz also offers language tests with a certificate. The tests are administered only online and are ideal whenever a valid proof of language skills is needed quickly, flexible, and cost-effective. They are ideal, for instance, for companies that wish to have applicants tested as part of a recruiting process. An additional advantage is the significantly broader selection of test languages. These variants are available:
Berlitz Test of Listening and Reading Skills (BTLR)
Simulated Oral Proficiency Interview (SOPI)
Writing Proficiency Exam (WPE)
Examinations and certificates for various languages:
International language examinations
Berlitz is a certified partner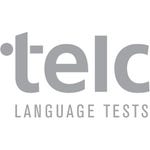 Find out more
Contact us today with your questions. We can work together to find the course that's right for you – with no obligation on your part. Your Berlitz team will contact you shortly.