telc exam – the European Language Certificates
The telc language certificates are required for training, study and employment, and are internationally recognized by many organizations. In Germany, the telc German test is often required as evidence of language competence for immigration, naturalization or family reunification purposes. In addition, it is integrated into the framework of BAMF German courses.
The telc certificate provides you with international proof of your current foreign language skills. Berlitz gives you the opportunity to take a telc German exam in one of our centrally located Berlitz Centers.
Which telc test is the right one for me?
Before you decide on an exam, we assess your current level with an oral test at a Berlitz Center to help you locate the test that is best suited to your goals and language skills. Once we have determined the best exam for you, we prepare you in flexible and efficient trainings. You then quickly acquire the necessary skills and background knowledge that you need for effective exam preparation.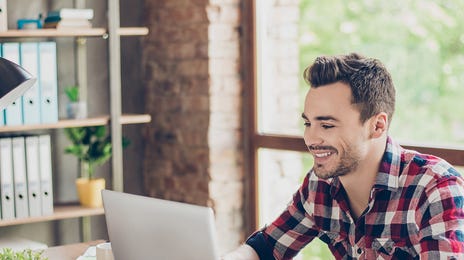 Advantages of a telc preparation course with Berlitz:
telc certificates are recognized all over Europe (telc issues more than 100,000 certificates per year)
All exams are aligned to the Common European Framework of Reference for Languages (CEFR)
Language skills are tested in authentic situations. These come from all areas of daily life, at home, and at work.
Focused preparation and special course materials
Book your telc test preparation course now!
Whether it's self-paced, as a group course, or in an individual instruction: At Berlitz, you can prepare for the various telc exams and many other language certificates. You can take your telc exam directly at over 30 Berlitz language centers.
Language levels for your telc exam
When you reach this level, you should be able to:
understand simple basic sentences to meet the needs of everyday life.
introduce yourself, introduce someone, and ask and answer basic questions.
interact with others if they speak slowly and clearly.
When you reach this level, you should be able to:
understand commonly used phrases and phrases related to simple and common themes (e.g. at work, shopping, etc.).
communicate in everyday situations requiring only a reduced exchange of information.
describe in simple terms your immediate environment, activities, familiar topics, or immediate needs.
When you reach this level, you should be able to:
understand the essential points of a usual conversation that you have with your family, at work, at school, in your hobbies, etc.
do things in most everyday situations.
produce a simple and coherent speech on topics familiar or of personal interest.
describe experiences, events, and give your opinion on specific topics.
When you reach this level, you should be able to:
understand the main ideas of complex texts on concrete and abstract topics, including technical discussions in your areas of specialization.
interact with a high level of fluency and spontaneity, so as to make any interaction with a native speaker pleasant and without constraint.
produce a clear and detailed speech on a wide range of topics and explain your point of view on current issues by presenting your personal opinion.
Do you have any questions about our telc preparation courses and tests?
Contact us today with your questions and send us a message – with no obligation on your part. Your Berlitz team will contact you shortly.