Gain new qualifications today. Accelerate your career tomorrow.
One of the best ways to get your career back on track is to undergo training in the areas that matter most. Acquiring new language and business skills is known to improve the chances of job seekers with job applications, often opening the door to a variety of companies and areas of industry. Take advantage of the services offered by Berlitz and allow us to prepare you for your next job. Not only are Berlitz courses certified, but under the AVGS training voucher program they're also eligible for subsidies of up to 100% through the German job center/employment agency (Agentur für Arbeit).
Whether it's a group course or one-on-one instruction, whether on site at one of approximately 50 Berlitz Centers or online – there's always a language or business training course to match your needs. We place emphasis on rapid success and course content based on business practice, arming you to immediately make a good impression in your job. Ready for the next challenge? Time to gain a new qualification!
Subsidized Language Courses
We equip you with the right language skills for your work environment. To derive full benefit, choose from a number of course formats and subsidy options.
Subsidized Business Training
Gain the upper hand in the digital world of modern work. Our training courses equip you with the most sought-after skills in business.
Your personal consultation
We will support you in your search for the right course and check your funding options. You can book a free consultation appointment or send us your questions. Consultation appointments can take place over the phone or online.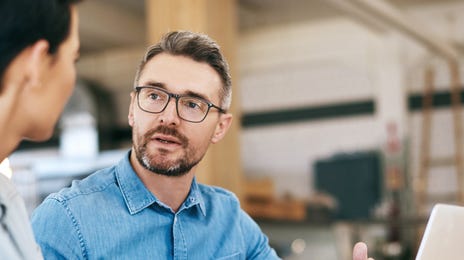 Benefits at a glance
Languages and business skills that are in strong demand in the job market
On site at a Berlitz Center or online with a live instructor
Free advice on selecting the right course and subsidy options
Support with planning and administration with the authorities
Subsidies available for up to 100% of course fees
FAQs on continuing education for job seekers
In the global and digital world we now work in, professional development is more important than ever. When you're looking for a job, receiving a state subsidy to undergo training at Berlitz is an excellent way to gain a decisive advantage. In addition to adding the finishing touches to your resumé, training extends your know-how to include new languages and business skills currently in demand, setting you apart from competing applicants.
This depends on a number of factors, which you can clarify in a personal meeting with an adviser at the employment agency. Your individual situation and your status on the labor market are taken into account with respect to subsidy requirements. In the best-case scenario, it's possible to receive a state subsidy of up to 100%.
We're happy to offer you free advice and help you check if your circumstances mean that you're entitled to a state subsidy on the Berlitz course you're interested in. We will support you throughout the entire process – from your initial inquiry, to applying for a subsidy for your training, and starting your first course. Berlitz has been a state-approved educational institution for subsidized continuing education programs for over 20 years. It is also certified by TÜV (the German technical inspectorate). Thanks to many years of experience in this area, we will ensure everything runs smoothly for you.
As an educational institution certified by the International Organization for Standardization (ISO), Berlitz offers a variety of state-funded, job-related training courses from a single source.
Your questions about subsidized courses
Contact us today with your questions. We will work together to find the course that suits you best. Your Berlitz team will get back to you shortly.