Discover different cultures and gain a better understanding of the world
Being able to speak the same language as the person opposite you is an excellent starting point. But adding intercultural knowledge enables you to communicate more effectively and demonstrate respect. Berlitz ensures you're well prepared.
Culturally aware teams are demonstrably more likely to build meaningful relationships with customers, based on a sense of trust. They're also more likely to avoid misunderstandings and thus function more successfully on an international level. This is why, as a fixed element of all language training courses, Berlitz combines language skills with cross-cultural knowledge. We also offer a variety of special training options, not just for adults but also for kids and teens.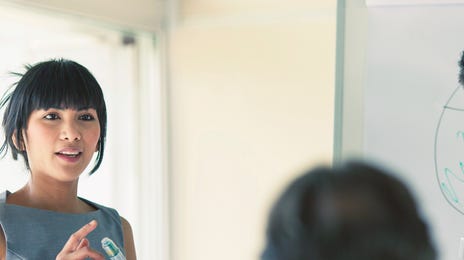 Benefits of intercultural learning with Berlitz:
Gain a practical understanding of different cultures
Hands-on knowledge that can be applied quickly to actual situations
Ideas that will help you deal with the challenges of intercultural collaboration
Develop cross-cultural knowledge
An opportunity to interact with course participants from different countries
Asking for personal advice
Need help choosing the right course? Or do you need to ask us something else about our intercultural training options? We're happy to help: Simply contact us today for advice – via email, by calling us, or by visiting a Berlitz Center of your choice.
Living and working in Germany
Living and working in Germany means understanding more than just the language. You also need to learn about everyday life and interactions with others. To really understand Germany, you need to immerse yourself in the local culture.
Language trips abroad
The success behind our highly popular Berlitz language camps for kids and teens lies in the combination of language trips with attractive leisure and sports activities. For adults, we run a program called Berlitz Study Abroad, offering not only language instruction but also the chance to discover a different country.
Intercultural training and tools
We offer a variety of training options to support you with the professional challenges of working in an intercultural environment. The training we offer ranges from online courses to in-house seminars and e-learning training options.
Blog: Countries & Cultures
From intercultural skills at the workplace to customs in different countries, cultural idiosyncrasies, or just travel tips: Our blog offers insights into a whole host of cultural topics. Regarding the workplace and leisure activities. Entertaining and useful.
Why intercultural knowledge is so important
Whether you're traveling abroad on business or looking after international customers, whether you're part of an international team, leading such a team, or you're even going to work as an expat for a foreign subsidiary – intercultural knowledge is now considered a core competence for people at all levels of a company. It also plays a central role in everyday life – at home and abroad. The benefits to you in a nutshell:
Interact successfully with others, beyond the borders of your own country
Ideal preparation for living and working in Germany and other countries
Cross-cultural knowledge, ideal for collaborative projects
Any questions on the intercultural learning options offered by Berlitz?
Interested in spending time in Germany, going on a language trip, or simply want to build on your understanding of intercultural issues? Need to ask us a question? We'll be pleased to help you. Simply contact us – with no obligation on your part. An expert at Berlitz will get right back to you.